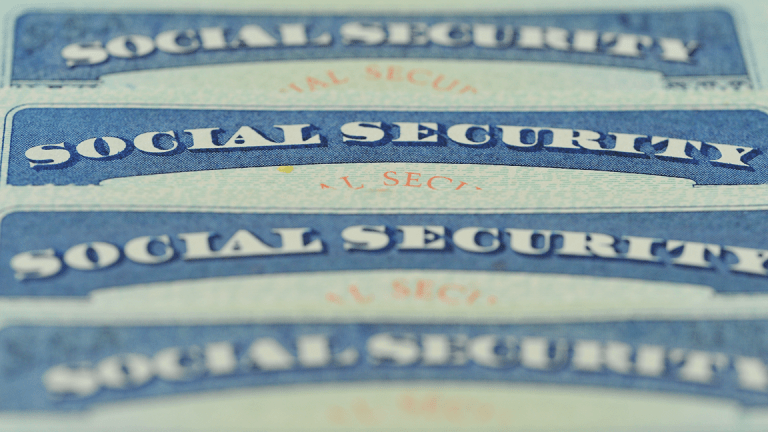 Ask Bob: Why Delay Social Security Past Age 70?
A reader wants to know if there are any advantages to delaying their Social Security beyond age 70, such as taxes and Medicare premiums.
Question: Are there situations where someone might decide to claim Social Security after age 70, for income tax and/or other reasons such as avoiding having to pay the income-related monthly adjustment amount (IRMAA) on Medicare Parts B and Part D?
Answer: The short answer is no.
"I'm racking my brain trying to think of a reason not to take Social Security benefits at 70 if you haven't done so already, but I can't think of one," says Jeffrey Levine, the CEO and director of financial planning at BluePrint Wealth Alliance.
There's no additional benefit received for waiting past 70, and there's no situation that Levine is aware of in which a marginal tax rate exceeds 100%.
"With that said, I think it would always be best to claim benefits at 70 if you haven't done so already," he says. "Sure, it might increase the amount of tax you have to pay, and maybe even bump you into a higher bracket, but there's a golden rule that I like to live by: Some money is better than no money."
Now, if you were really trying to think outside of the box, it could make sense, says Levine, if you were in a high tax bracket one year and you turned 70 in, say, August, to wait until January of the next year to file, claim your benefits retroactively to 70 (you can only go back up to 6 months), and shift that income into the following lower tax year.
As for IRMMA, Levine had this to say: "Now that is an interesting idea I have never thought of before. Since going over the Medicare Part B threshold by a single dollar would bump you to the next level, and, in theory, create a more than 100% tax on that dollar, I suppose that could potentially make sense. Never heard of anyone doing it, though."
Here's the thought process: If your income is high enough to warrant an IRMAA, you probably have at least a decent Social Security benefit. And the maximum IRMAA is only about $400 per month, says Levine. "So just not claiming Social Security indefinitely would likely never make sense because your net Social Security check would almost certainly be higher than $400 per month," he says.
So that, Levine says, leaves only the time when you reach 70 -- potentially waiting until the following calendar year to retro up to the six months. "For instance, let's say you turn 70 in December," he says. "Normally, you'd start Social Security benefits no later than that month. But if that one month of extra income would bump you into a higher Medicare Part B bracket, you could (I guess), wait until January to file retro for December."
Bottom line: "It's an interesting idea," says Levine. "I think it's probably a pretty novel idea, but I also think it would have limited practicality in the real world. Not to mention there is the risk of the person dying before they retro-file."
Of note: You may be entitled to monthly benefits retroactively for months before the month you filed an application for benefits. For example, full retirement age claims and survivor claims may be paid for up to six months retroactively. Learn more about retroactive benefits from the Social Security Administration.
Got questions about the new tax law, Social Security, retirement and/or investments? Email Robert.Powell@TheStreet.com.
Get Access to Our Exclusive Content
Already subscribed? Log In