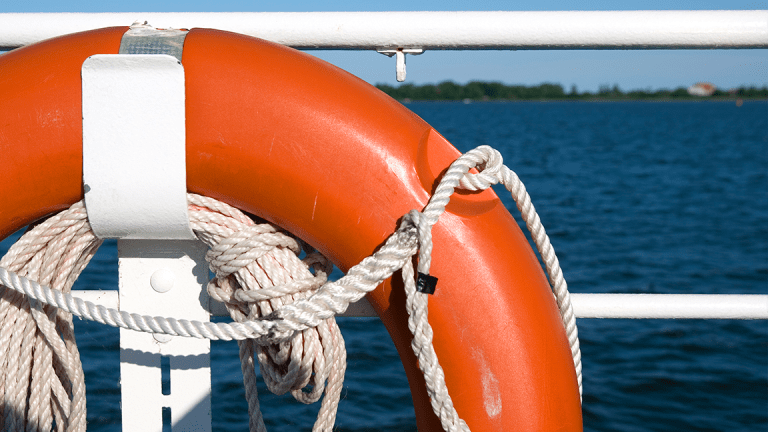 Ask Bob: Which Is Better, an Annuity, or the Lump Sum?
A reader asks about what they should do when their employer closes their pension fund.
Question: My employer is closing our pension fund and giving the options of rolling into a no-cost annuity where my lifetime benefit could be with or without the plan to include survivor benefits for my spouse; or the other option would be to take a lump sum payout and invest on our own. I have always heard that the best option is the lump sum payout. Is that correct?
Answer: According to Steven Elwell, a vice president and partner at Level Financial Advisors, the answer to your question largely hinges on your comfort level investing the funds yourself, the level of flexibility you need in your retirement plan and your estate plan.
"Taking the lump sum allows you to open an IRA at whichever custodian you prefer and gives you an enormous amount of investment choices," he says. "While more choice is generally better, it can quickly become overwhelming."
The lump sum, he says, also allows you to annuitize part of your retirement money as opposed to all of it, as the pension would. "This can be helpful if you need to maintain reserves for larger, one-time, future expenses," says Elwell.
And lastly, the lump sum could provide something for your heirs.
The annuity option, by contrast, takes all the decision making off your shoulders and simply pays you and your spouse a monthly benefit for life, says Elwell. All the investment risk remains with the insurer.
My thought: The annuity option, and especially the joint-and-survivor option, would work well if you need guaranteed income for life -- in addition to your Social Security -- to cover your essential expenses for life.
Buying an income-for-life product -- an annuity -- is also one way to manage the risk of longevity, the risk of outliving your assets. Income-for-life products do not manage the risk of inflation, the loss of purchasing power. Investing in risky assets -- stocks and bonds -- are one way to manage that risk.
Another perspective on this question comes from Betty Meredith of the International Retirement Resource Center. "Since it is important to make retirement decisions holistically, I'll assume you and your wife have additional savings in a 401(k) or IRAs and that you and your spouse are healthy enough to have a 30-year retirement.
"In years past, you could more easily make higher rates of return with investing a lump sum," she says. "The issue with this approach is that you are personally insuring your future income. If you are healthy enough to expect a 30-year retirement, you're bound to have several hits to the amount of income you can take from the lump sum's investments, or you might deplete it faster than expected if you don't have the flexibility to dial back your spending."
For the average person, Meredith says the name of the game in retirement today is to adopt a blended strategy that makes sure you have enough lifetime income for yourself and a surviving spouse to cover your fixed expenses. "Lifetime income sources are Social Security, annuities and reverse mortgages," she says. When you have a base of lifetime income to cover your needs, you can become more creative with paying for your wants when times turn tough."
For people who make $50,000 a year, Meredith says Social Security will replace about 40% of that income. For those who earn around $80,000, the replacement rate is only 34%. "If you don't have other sources of lifetime income lined up to help cover around 60% of your working income, which is the average person's level of housing, medical, utilities, food, etc., then you need more lifetime income for retirement," he says.
Her advice: "Take the no-cost annuity."
One last thought: It's probably a good idea to make this decision with the help of a certified financial planner who can help you analyze the pros and cons of each option in the context of your entire financial plan and goals. To make this sort of decision in the absence of weighing it against all other factors could be harmful to your wealth.
Other resources:
Pension Benefit Guaranty Corporation: Annuity or Lump Sum
Question: My employer is closing our pension fund and giving the options of rolling into a no-cost annuity where my lifetime benefit could be with or without the plan to include survivor benefits for my spouse; or the other option would be to take a lump sum payout and invest on our own. I have always heard that the best option is the lump sum payout. Is that correct? Subscribe for full article
Get Access to Our Exclusive Content
Already subscribed? Log In