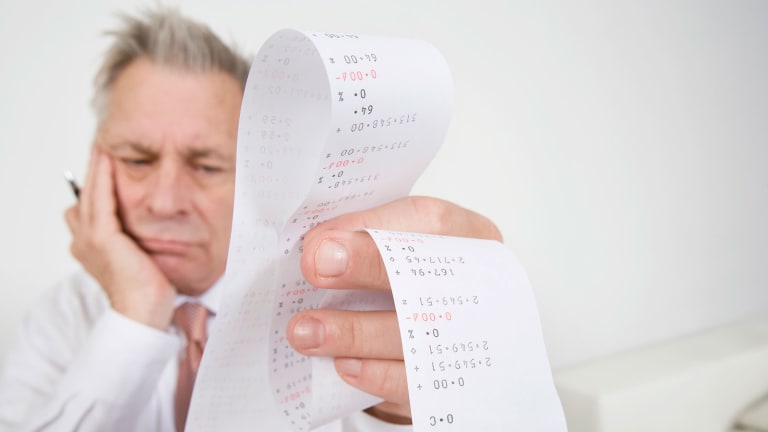 Ask Bob: When to Take Social Security
A reader's financial adviser suggests postponing Social Security, but their tax adviser suggests differently. Who's right?
Question: My financial adviser suggests putting off taking Social Security until 70. But my tax adviser says I should draw on that before drawing down retirement savings that will be taxed. I have a couple of pensions that will provide about half of my needed monthly income. But to supplement the other half I need to draw on retirement savings or Social Security. Do you have an opinion? I will be 65 in June and plan to retire then. Also, how do I pay taxes in retirement? Do I make payments, or have them automatically deducted from pensions and Social Security?
Answer: Great and common question for many retirees, says Dick Power, a certified financial planner and owner of Power Plans. "There isn't any canned answer because it often depends on what assets you have and other factors," he said.
That said, consider these points:
Social Security will be discounted from the full amount you are eligible for if you start before your full retirement age (FRA), says Power. That is money you give up forever. If you delay starting benefits beyond your FRA you will get an additional 8% every year you defer, up to age 70. Plus the COLA (cost-of-living adjustment) that is decided. Those amounts are federally guaranteed; your IRA is not.
If you start at age 65 you will be penalized by 6.7% from your full retirement benefit (forever). If you wait until age 70 the difference will be 32% plus that 6.7% or 38.7% more each and every month for the rest of your life. If your family is long-lived that will work out best. If you are married and a male, your spouse probably will outlive you and get that higher benefit when you are gone.
Social Security is taxed, but at a maximum of 85%. Your IRA withdrawals are taxed as 100% income, how much is the difference - 100% vs. 85%? Tax advisers seem to only think taxes.
Look at your pensions and what the Social Security might be at age 70, Power recommends. You will most likely have 80% or more of your retirement living costs covered in guaranteed sources. That is a very comfortable retirement income stream with no associated worries.
If you value stability of income, holding off to receive the Social Security at a higher level and adjusted to inflation is probably your best choice. If you are a risk-taker then taking the Social Security at a discounted rate now and hoping for more growth in your IRA/401k is acceptable.
Power also recommends the delay of Social Security because it gives you a better piece of mind in the long run. You might be collecting the benefit for 20-plus years and that piece of mind is valuable.
Most custodians arrange for a programmed withdrawal, deposited directly to your checking account, and will withhold for taxes. Social Security does the same. Your pensions probably do so, also.
Power also says he finds that simplest but if you want to minimize the withholding you can make a good estimate and provide quarterly payments to the IRS. By setting it up this way with monthly distributions and withholdings, it is much like the paycheck you've been used to getting for the past 40 years.
Got questions about the new tax law, Social Security, Medicare, retirement, investments, or money in general? Want to be considered for a Money Makeover? Email Robert.Powell@TheStreet.com. Kim McSheridan assisted with this report.
Question: My financial adviser suggests putting off taking Social Security until 70. But my tax adviser says I should draw on that before drawing down retirement savings that will be taxed. I have a couple of pensions that will provide about half of my needed monthly income. But to supplement the other half I need to draw on retirement savings or Social Security. Do you have an opinion? I will be 65 in June and plan to retire then. Also, how do I pay taxes in retirement? Do I make payments, or have them automatically deducted from pensions and Social Security? Subscribe for full article
Get Access to Our Exclusive Content
Already subscribed? Log In