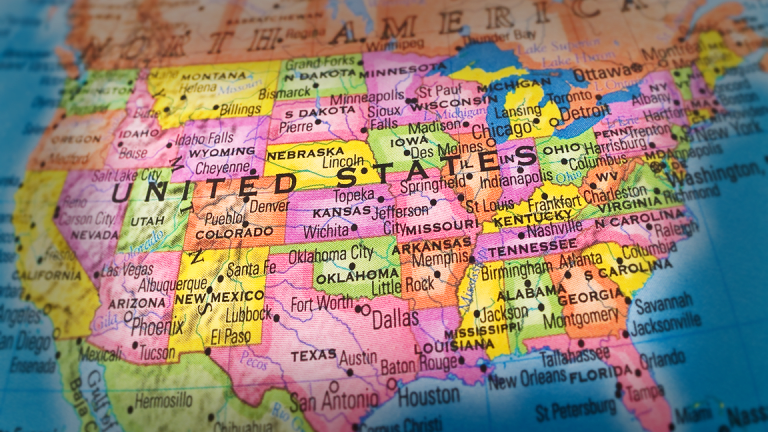 Ask Bob: What Are Tax-Friendly States for Retirees?
Retirement income is only one factor in figuring out which states give retirees the best tax breaks.
Retirement income is only one factor in figuring out which states give retirees the best tax breaks.
Question: Where can I get the most tax-efficient income in retirement? My wife and I currently live in Ohio and we are looking to buy a second home in Nevada or Utah. We would like to establish residency of six months and a day in one of those two locations.
We expect to have income from two 401(k)s, my wife's pension, Social Security, and part-time income. I'm not sure how our retirement income will get taxed in Ohio compared to Nevada or Utah. Where do you think we will get the most bang for our buck?
Answer: We asked Rocky Mengle, a senior writer and analyst with CCH, to help us answer your question. Among other things, Mengle worked on this report on state retirement taxes.
Here's what he had to say:
Since there are many variables, we cannot say specifically which state will provide the lowest overall tax liability for you. Plus, we cannot provide answers to specific fact patterns.
Nevertheless, we can provide some general information about how Ohio, Nevada, and Utah tax retirement plan income (pensions or 401(k)s), Social Security retirement benefits, and wages.
The information provided assumes the taxpayers are:
-- At least 65 years of age;
-- Actual residents of the state for which the information is provided; and
-- Receiving pension income from a private pension (i.e., not military or government pension).
Nevada
Nevada does not have a personal income tax. So, retirement income, Social Security retirement benefits, and wages (earned in Nevada) will not be subject to state tax if the taxpayer is a Nevada resident.
Utah
For Utah residents, retirement income is generally taxable. However, a retirement tax credit of up to $450 is available. The credit amount is reduced, and ultimately eliminated, when the taxpayer's "modified adjusted gross income" exceeds certain amounts based on the taxpayer's filing status.
Social Security retirement income is taxable by Utah to the same extent that it is taxed for federal income tax purposes.
For wages, probably the best way to compare states is to look at their tax rates (although various deductions, exemptions, additions to income, and credits will certainly affect state tax liability). For the 2017 tax year, Utah uses a flat rate of 5% (reduced to 4.95% beginning with the 2018 tax year).
Ohio
For Ohio residents, retirement income is generally taxable. However, there are a few tax credits that could reduce the taxpayers' Ohio tax liability if they have an "Ohio income tax base" of less than $100,000. First, qualifying taxpayers may claim a retirement income credit ranging from $25 to $200, depending on the amount of retirement income received during the year. Instead of the retirement income credit, qualifying taxpayers who receive a one-time, lump-sum distribution from a retirement plan may claim a credit that is based on the amount of retirement income received and the taxpayer's expected remaining life.
In addition, taxpayer who are 65 years or older may claim a $50 senior citizen credit. Joint filers can only claim a $50 credit, but separate filers can each claim a $50 credit if they both meet the age requirements. As with the retirement income credit, qualifying taxpayers who receive a lump-sum retirement plan distribution can claim a different credit instead of the senior citizen credit. This credit is equal to $50 times the taxpayer's expected remaining life expectancy.
Social Security benefits are deductible for Ohio income tax purposes to the extent they are included in the taxpayer's federal adjusted gross income (i.e., they are not subject to Ohio tax).
Finally, with regard to wages, Ohio uses tax brackets with rates ranging from 1.98% to 4.997% for the 2017 tax year. The more wages earned, the higher the rate. The brackets are also adjusted each year to account for inflation.
Other Factors to Consider: Cost of Living, Other Taxes
I think you should also consider looking at the overall cost of living in different states. (Here's a good data set on that.)
Ohio, for example, seems a less expensive place to live than Nevada or Utah. It looks like you won't have to worry about state estate taxes. (Read more about estate and inheritance taxes in each state.)
Also consider the overall tax burden; it looks like Nevada beats out Utah and Ohio in that category.
Note that several states have enacted changes in 2017 to their income tax laws for retirement plans. The following chart shows major state tax reforms effective in the 2017 or 2018 tax years:
New State Tax Reforms Effective Beginning
with 2017 Tax Year

New State Tax Reforms Effective Beginning
with 2018 Tax Year

Kansas: Self-employed taxpayers may now claim the federal deduction for pension, profit-sharing, and annuity plans on their Kansas return.

Arkansas: Military retirement and survivor benefits are now exempt. However, a taxpayer claiming the exemption may not claim the $6,000 exemption on retirement benefits received from non-military sources.

Maryland: Retired law enforcement, fire and rescue, or emergency services personnel who are at least 55 years old may exclude up to $15,000 of retirement income from taxable income.

Connecticut: A complete deduction for retirement income will be phased in from 2019 to 2025, the income thresholds for the Social Security deduction are increased beginning in 2019, and the increase in the teacher retirement system deduction (25% to 50%) is delayed until 2019. In addition, withholding is now required from pension or annuity distributions to Connecticut residents if the payer maintains an office or transacts business in the state.

Minnesota: A portion of Social Security benefits may be deducted. The maximum deduction is $4,500 for married couples filing joint returns, $3,500 for single and head of household filers, and $2,250 for married couples filing separate returns.

Indiana: A $6,250 deduction is available for military retirement and survivor's benefits. The $5,000 deduction for non-retirement military income, which was previously a combined deduction including military income and military retirement benefits, is retained.

New York: Distributions from a retirement plan may be deductible if used to pay for repairs to a primary residence in certain New York counties because of damage by above average precipitation and snow melt in April and May 2017.

Michigan: The deduction for retirement benefits received for services in the U.S. armed forces is expanded to include pension benefits. In addition, an increased deduction for retirement or pension benefits from governmental employment is allowed for taxpayers born after 1945 who retired by 2013.

 

Utah: Small employers (10 to 19 employees) may claim a $500 tax credit for offering a qualified employee retirement plan.

 

West Virginia: Military retirement income is exempt from tax.

 

Wisconsin: Taxpayers over 70½ years of age may now make tax-free distributions from an IRA directly to a charitable organization.
Source: Wolters Kluwer Tax & Accounting
And, for reference, here's how states tax Social Security.
Got questions about the new tax law, Social Security, Medicare, retirement, investments, or money in general? Want to be considered for a Money Makeover? Email Robert.Powell@TheStreet.com.
Question: Where can I get the most tax-efficient income in retirement? My wife and I currently live in Ohio and we are looking to buy a second home in Nevada or Utah. We would like to establish residency of six months and a day in one of those two locations. Subscribe for full article
Get Access to Our Exclusive Content
Already subscribed? Log In