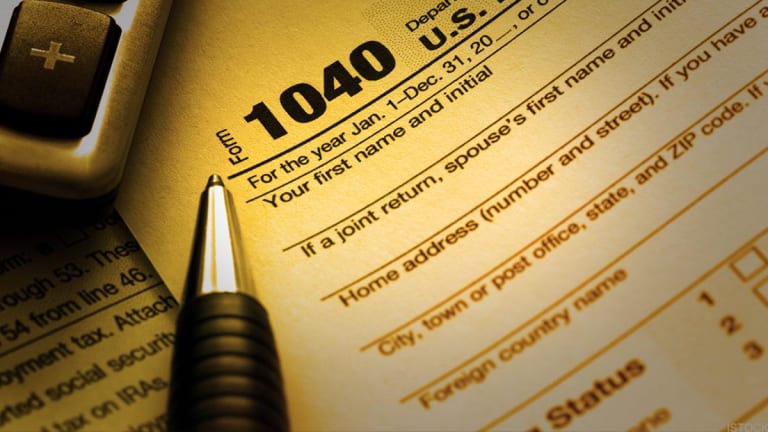 Ask Bob: What About the Alternative Minimum Tax?
A reader wants to know if they will be impacted by the AMT under the new law.
Question: If my husband and I have earned income of $300,000, have real estate taxes of $13,000, state income taxes of $15,000, mortgage interest of $13,000, and charitable contributions of $20,000, will we be impacted by the alternative minimum tax or AMT under the new tax law?
Answer: No, says Dave Cherill, a CPA and member of the American Institute of CPAs Personal Financial Planning Executive Committee. "Given this set of facts, the joint taxpayers will not be subject to AMT in 2018 - or future years most likely," he says.
The reason, according to Cherill, is the majority of the income being earned and taxable is ordinary wage income. Plus, he says many of the tax deductions that were normally added back for AMT purposes, are no longer deductions through 2025 and therefore, no longer added back. "There is no AMT exposure here by, approximately, $10,000," he says. "That is, the window between regular and AMT tax."
Read more about this tax topic from the IRS.
Got questions about the new tax law, Social Security, Medicare, retirement, investments, or money in general? Want to be considered for a Money Makeover? Email Robert.Powell@TheStreet.com. Kim McSheridan assisted with this report.
Question: If my husband and I have earned income of $300,000, have real estate taxes of $13,000, state income taxes of $15,000, mortgage interest of $13,000, and charitable contributions of $20,000, will we be impacted by the alternative minimum tax or AMT under the new tax law? Subscribe for full article
Get Access to Our Exclusive Content
Already subscribed? Log In