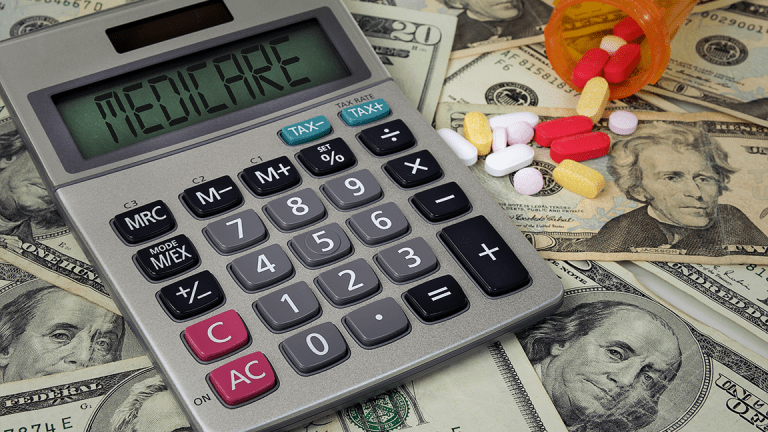 Ask Bob: WEP and the benefit of delaying Social Security
A reader who is subject to the Windfall Elimination Provision wants to understand how to calculate the advantages of delaying Social Security.
Question: So many advisers say to delay taking Social Security beyond age 62. But no one mentions the Windfall Elimination Provision (WEP). I am subject to WEP so my Social Security is cut in half. At the time, and even now, I cannot see the sense in delaying Social Security. As long as I receive enough to cover Medicare part B coverage then what is the harm in taking it early?
Also, what is the amount of money a person can earn before they have to pay a higher amount on their Medicare part B coverage based on their two-year-old tax statement?
Answer: David Freitag, a financial planning consultant for MassMutual's Strategic Retirement and Social Security Information Center, explains: The Windfall Elimination Provision, or WEP, was added to the Social Security regulations in 1983 by the Greenspan Commission. The WEP reduces Social Security benefits for workers who have paid FICA taxes but have also paid into a state-sponsored retirement system that does not collect FICA taxes.
The intent of the WEP is to correct the lower income advantage built into Social Security if in fact you are a higher income earner with a state-sponsored system. In 2020, the maximum WEP reduction is capped at $460 a month. This amount is indexed for inflation each year.
Freitag notes, "For workers who have a low Social Security benefit, the WEP reduction will never be more than 50% and, because the WEP is capped, delaying taking benefits can actually help overcome this offset."
It is always a good idea to run a few simulations and see if it makes any sense to delay taking benefits or just file immediately. "Remember that these simulations are always driven by longevity assumptions," he adds. "If you have longevity in your DNA and a lifestyle to support it, then it could be better to delay taking the benefits to achieve a higher cumulative payout. It is always a good idea to make an informed decision based on a longevity analysis rather than make a decision based on short-term assumptions."
Freitag further explains that the premiums for Medicare parts B, C and part D are means-tested. "If you make a high income while collecting Medicare you are subject to these means-testing IRMAA (Income Related Monthly Adjustment Amount) rules."
In 2020, a married couple filing a joint tax return with modified adjusted income in 2018 of $174,000 or less would expect to pay $144.60 a month for Medicare Part B premiums per person. However, if that same married couple earned $174,001 in 2018, the Medicare Part B premiums are increased to $202.60 per person. If their joint modified adjusted income is $218,001 they will pay $289.20 per person, or more than double for the exact same benefit as the lower income married couple.
"The IRMAA rules can raise the Medicare Part B premiums to as high as $491.60 a month," says Freitag. These IRMAA rules also apply to people paying for Medicare Advantage Part C and for part D prescription coverage benefits.
Because of the IRMAA rules, when you are in the Medicare system, it is super important to watch your income now to control Medicare premium increases in the future, adds Freitag.
IRMAA increases can be appealed if you have major life-changing events like marriage, divorce, death of a spouse, work stoppage, work reduction, loss of income-producing property, loss of pension income or employer settlement payments. If you are subject to an IRMAA increase and have experienced any of these major life-changing events, download a copy of form SSA-44 and send it to the Social Security Administration or take it to a local Social Security Office. Be prepared to document the changes.
"When collecting Medicare benefits," cautions Freitag, "you always have to plan carefully to prevent your exposure to these IRMAA rules. The income you report this year could have a very profound impact on how much you pay for Medicare in two years. It is like crossing the street. Always look both ways before you go!"
Learn more on the Medicare website that summarizes these IRMAA adjustments amounts for both Part B and Part D. Click here to link to the page for the part B increases.
Question: So many advisers say to delay taking Social Security beyond age 62. But no one mentions the Windfall Elimination Provision (WEP). I am subject to WEP so my Social Security is cut in half. At the time, and even now, I cannot see the sense in delaying Social Security. As long as I receive enough to cover Medicare part B coverage then what is the harm in taking it early? Subscribe for full article
Get Access to Our Exclusive Content
Already subscribed? Log In