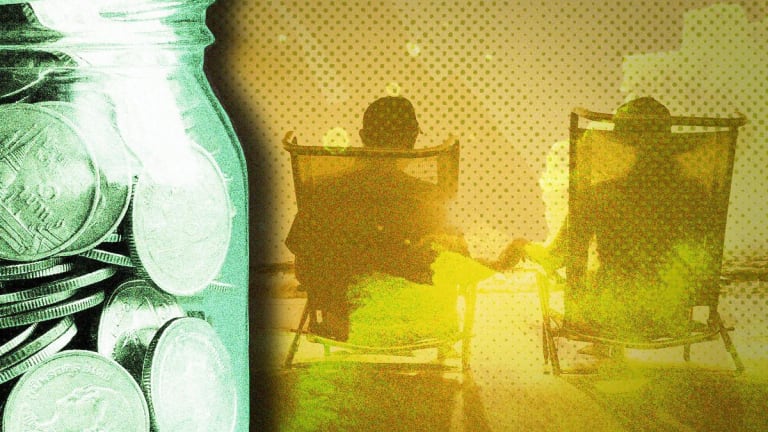 Ask Bob: There's no 'Marriage Penalty' in Social Security Benefits
A reader asks about the difference between average Social Security benefits for individuals compared to married couples.
Question: I was wondering if there is a marriage tax on Social Security disbursements? In an article I recently read, it said that retired workers average $1,479 to $1,503 in benefits and the average is $2,491 to $2,531 for married couples, and provided this link to Social Security. Sounds like a $500 penalty to me for married couples. Some clarification would be appreciated.
Answer: There is no "marriage penalty," says Patricia Hausknost, CFP, CTFA, CExP, a senior vice president and wealth planner at City National Bank. Everyone either receives a benefit based on their own work record (salary, years worked, etc.) or receives benefits as a spouse (if their own benefit is less than ½ of their deceased/divorced spouse).
"The average per couple reflects less than two times the individual benefit because most women earn less than their husbands and/or didn't work as many years," she says.
"While the article quotes averages, it's really important for everyone to check their own specific benefits," Hausknost adds. You can do that by going to www.ssa.gov. The website will tell you your estimated benefits at different ages (at 62, at full retirement age -- depending on your year of birth, and at age 70).
When the dependent spouse claims a benefit, Social Security will use the dependent spouse's own benefit (based on their work history). And don't worry, she adds. "If the primary beneficiary passes away first and the dependent spouse was receiving less than 50% of the primary beneficiary's benefit, Social Security will make up the difference."
Got questions about the tax law, Social Security, Medicare, retirement, investments, or money in general? Email Robert.Powell@TheStreet.com. Kim McSheridan assisted with this report.
Question: I was wondering if there is a marriage tax on Social Security disbursements? In an article I recently read, it said that retired workers average $1,479 to $1,503 in benefits and the average is $2,491 to $2,531 for married couples, and provided this link to Social Security. Sounds like a $500 penalty to me for married couples. Some clarification would be appreciated. Subscribe for full article
Get Access to Our Exclusive Content
Already subscribed? Log In