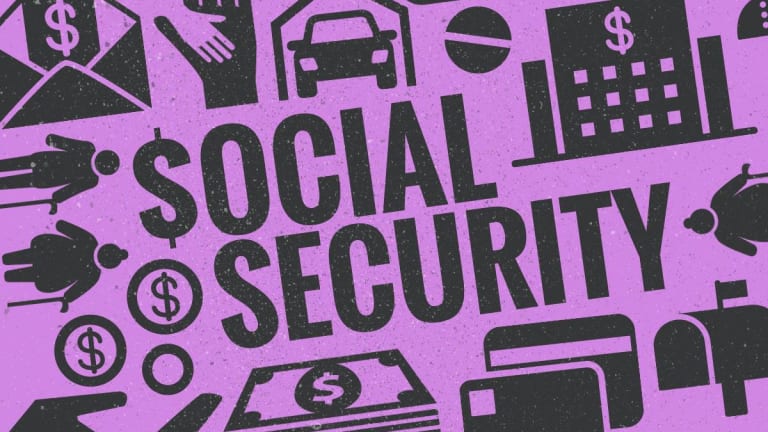 Ask Bob: Survivor Benefits
Family members are trying to help their elderly aunt, whose late husband had not claimed Social Security.
Question: My question concerns my elderly aunt, who is about 84 and has lost her husband. My brother and I are trying to help her with her finances. What we would like to know is, since my uncle worked right up until the day that he died, he had not filed for Social Security. How long does a widow have to file for his Social Security and drop hers?
Answer: "Your aunt is entitled to a survivor's benefit based on the retirement benefit her deceased spouse was entitled to," says Joe Alfonso, CFP, ChFC, EA, RICP, principal at Aegis Advisory, "including credits for delaying past his full retirement age."
"If the survivor benefit is greater than your aunt's own retirement benefit," he adds, "she will be entitled to switch to the higher benefit and receive it for the rest of her life." And, since your aunt is past her own full retirement age, she will receive 100% of the retirement benefit her deceased spouse was entitled to.
Alfonso also notes, "If she requests, she can receive retroactive benefits for up to 6 months prior to her application date, depending on when her husband died." Contact the Social Security Administration as soon as possible to discuss her options.
Questions about the tax law, Social Security, Medicare, retirement, investments, or money in general? Email Robert.Powell@TheStreet.com. Kim McSheridan assisted with this report.
Question: My question concerns my elderly aunt, who is about 84 and has lost her husband. My brother and I are trying to help her with her finances. What we would like to know is, since my uncle worked right up until the day that he died, he had not filed for Social Security. How long does a widow have to file for his Social Security and drop hers?Subscribe for full article
Get Access to Our Exclusive Content
Already subscribed? Log In