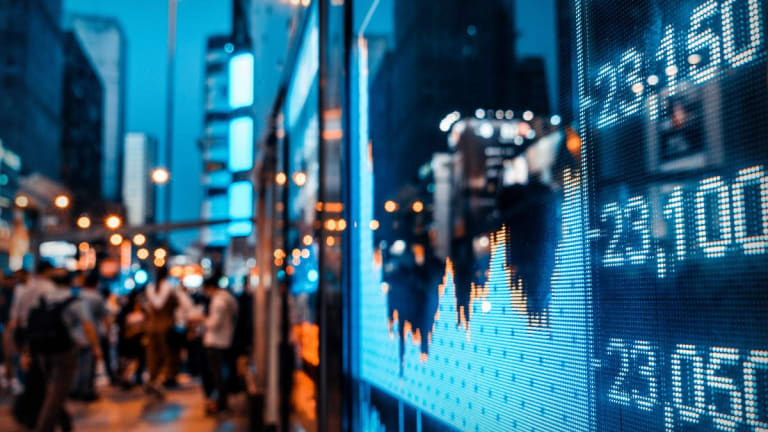 Ask Bob: Starting out with Retirement Accounts
A reader asks about which accounts and which investments they should start with.
I am a teacher in my early 30s and I recently created an online Vanguard account so I can set up a Roth IRA. I have a pension account through my job, however, I am not yet fully vested. I am only seven years or so invested.
Not only am I not yet vested, the returns are very low. Since I know the money in my pension won't be enough to live on in retirement, I was told it was a good idea to set up a Roth IRA. When I created my Vanguard account, I did the questionnaire and it suggested 70% stocks and 30% bonds. I know I can invest up to $5,000 something a year into my Roth IRA.
In order to get my feet wet, I was thinking of starting with an initial investment of $3,000. It would be safe to say that I am a bit of a nervous investor.
With the $3,000, in regard to the stocks, I was thinking the Vanguard Total Stock Market ETF (VTI). Do you have any other suggestions? If I invested 70% of the $3,000 into this fund is that good? Or should I be in multiple stock funds? If I did the Vanguard Total Stock Market ETF. Which funds do you suggest in order to cover the bonds that I should invest in? Another idea I came across was the Vanguard S&P 500 Fund. That fund is a mix of 80% stocks and 20% bonds. If I did this fund, would I just put all $3,000 into the fund or should I spread it out in different funds?
Answer: Before moving forward with a Roth IRA, you may want to review your employee benefits to determine if your school system offers a workplace retirement plan (likely a 403(b) plan) in addition to your pension benefit, says Paul Morrone, CFP, CPA/PFS, MSA, a wealth manager with US Wealth Management.
"If so, there may be an option to make salary deferrals into a traditional or Roth 403(b) which has higher contribution limits and potentially lower costs than a self-directed account," says Morrone.
Morrone also recommends weighing the tax benefits of a Roth versus a traditional IRA prior to making a determination. "If you do not have access to this through your employer and you plan to proceed with the Roth IRA, you will need to determine your eligibility to contribute to a Roth as not all taxpayers can do so," he says. "The IRS has income limitations that reduce or eliminate your ability to contribute to a Roth based upon your filing status.
Read Amount of Roth IRA Contributions That You Can Make for 2020.
As far as asset allocation goes, Morrone says it is not uncommon for younger investors with long time horizons to have a majority of their assets in stocks, which have higher expected returns over the long-term than bonds. "This is a personal decision based upon the amount of risk you are willing to take," he says. "As all IRAs are designed as retirement vehicles, it could be nearly 30 years before you need access to these funds. Broad-based stock and bond index funds should provide adequate diversification and total stock market type funds often include exposure to both domestic and foreign securities. The best first step, however, is to create a financial plan with a professional who can provide you with personalized guidance based upon your individual needs."
Note: Morrone is not able to recommend specific funds. However, I might suggest looking at a fund such as the Vanguard LifeStrategy Growth Fund (VASGX). According to Vanguard, the LifeStrategy Funds are a series of broadly diversified, low-cost funds with an all-index, fixed allocation approach that may provide a complete portfolio in a single fund.
I am a teacher in my early 30s and I recently created an online Vanguard account so I can set up a Roth IRA. I have a pension account through my job, however, I am not yet fully vested. I am only seven years or so invested.Subscribe for full article
Get Access to Our Exclusive Content
Already subscribed? Log In