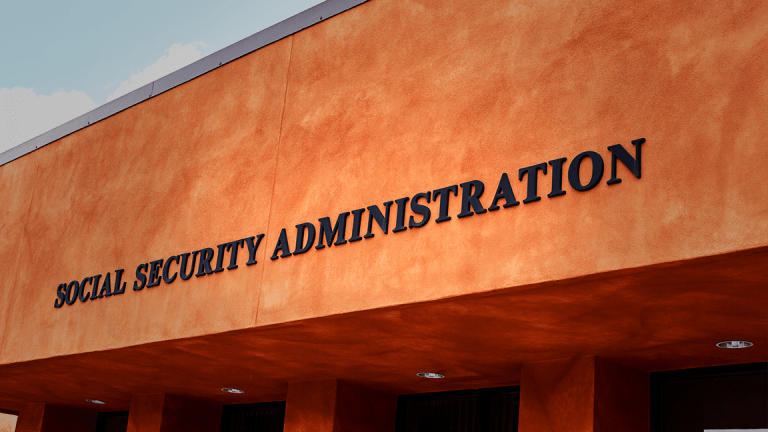 Ask Bob: Social Security's Windfall Elimination Provision
A reader asks how Social Security benefits are affected by having contributed for less than 30 years.
Question: My wife worked in private business for about 18 years, stopped to stay home with children, then returned to work in a public school in Massachusetts. As a result, she will only be eligible for a partial Social Security benefit. Are there any states that allow full benefits? And if I die, what benefits will she receive?
Answer: "Assuming the work with the public school did not pay into Social Security, your wife's Social Security benefit will be subject to the Windfall Elimination Provision," which will reduce her Social Security, says Brian Vosberg, president of Vosberg & Associates.
"The amount of the reduction is based on the number of years of substantial earnings that she had in a job that paid into Social Security," he explains. "With only 18 years paying into Social Security (assuming that they are all substantial earning years), she would be subject to the full reduction." The reduction only goes away if you have 30 years or more of substantial earnings, notes Vosberg, but the reduction does have a limitation. "Your wife's Social Security benefit won't be reduced by more than half of her pension that she earned from the public school system."
Vosberg adds, "When you pass away, your wife is eligible to collect survivor benefits if those are higher than her own." He says she can receive full survivor benefits at her full retirement age or a reduced benefit if claiming before full retirement age, but, since she has a pension from a job that didn't pay into Social Security, the survivor benefits will be subject to the Government Pension Offset. This will reduce the survivor benefit by two-thirds of the government pension.
Read more at Windfall Elimination Provision and Government Pension Offset.
Got questions about the tax law, Social Security, Medicare, retirement, investments, or money in general? Email Robert.Powell@TheStreet.com. Kim McSheridan assisted with this report.
Question: My wife worked in private business for about 18 years, stopped to stay home with children, then returned to work in a public school in Massachusetts. As a result, she will only be eligible for a partial Social Security benefit. Are there any states that allow full benefits? And if I die, what benefits will she receive?Subscribe for full article
Get Access to Our Exclusive Content
Already subscribed? Log In