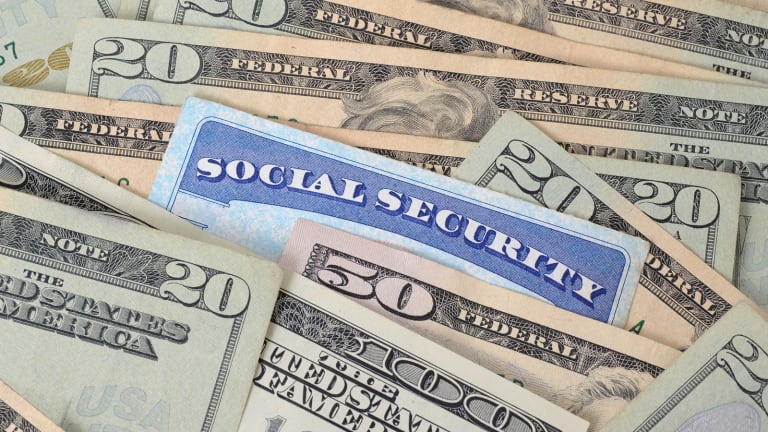 Ask Bob: Social Security Survivor Benefits
A reader has received conflicting information about what her survivor or spousal benefits could be.
Question: I've read conflicting information on what a widow's Social Security benefit would be. My husband is nine years older than me. He is waiting until age 70½ to collect, so my survivor benefit will be higher -- but I read somewhere that the survivor benefit reverts to what it would have been at his full retirement age (FRA), in which case my own benefit is similar, not the increased amount because he waited.
Answer: Your widow's benefit would be the increased amount that your husband was, or would have been, receiving at the time of his death, says Mike O'Connor, of Economic Security Planning, which developed and sells the Maximize My Social Security software program.
It does not revert to his FRA benefit amount, he says.
One other note: It might not be worth your husband waiting until age 70½ to file for Social Security. The increase in your husband's benefit because of something called delayed retirement credits, or DRCs, no longer applies once he reaches age 70, even if he continues to delay taking benefits.
Read Benefits Planner: Retirement ' Delayed Retirement Credits and RS 00615.702 Use of the DRC in Computing Widow(er)'s Benefits.
Got questions about tax law, Social Security, Medicare, retirement, investments, or money in general? Email Robert.Powell@TheStreet.com. Kim McSheridan assisted with this report.
Question: I've read conflicting information on what a widow's Social Security benefit would be. My husband is nine years older than me. He is waiting until age 70½ to collect, so my survivor benefit will be higher -- but I read somewhere that the survivor benefit reverts to what it would have been at his full retirement age (FRA), in which case my own benefit is similar, not the increased amount because he waited. Subscribe for full article
Get Access to Our Exclusive Content
Already subscribed? Log In