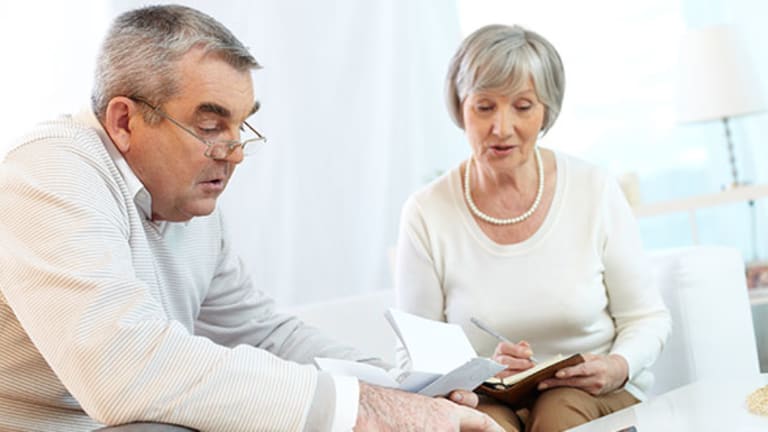 Ask Bob: Social Security Survivor Benefits
Readers ask about how widowhood affects Social Security benefits.
Question: My mother started collecting her Social Security retirement benefit early, at age 62 instead of waiting until age 65. She was, at that time, married to my father who was age 68. My father passed away just recently at age 83, and when my mother contacted the Social Security office to switch from receiving her benefit to receiving my father's benefit, she was denied. The reason given was that since she started receiving benefits at age 62 she was not eligible. Is this correct?
Answer: This doesn't sound right, says Kurt Czarnowski, a principal with Czarnowski Consulting.
"As a widow, who is over her full retirement age (FRA), she should be able to 'step up' from what she had been collecting on her own and begin to receive a benefit amount equal to 100% of what your father had been collecting at the time he passed away."
Your mother having started collecting at age 62, says Czarnowski, should have no impact on her ability to collect a survivor benefit. "Your mother should re-contact the local Social Security office and try to get a better explanation," he says.
Question: I am 80 years old and my wife is 73. My current Social Security income is $2,374 and my wife's is $975. I took my Social Security benefits at the completion of 65 and my wife did hers at the completion of 62. What would be my wife's Social Security income should I pass away today?
If you were to pass away, because your wife is now over her full retirement age or FRA, she would be eligible to receive a monthly survivor benefit amount equal to 100% of the amount you had been collecting. "In other words, she would receive $2,374 per month," says Czarnowski. "It is important to note that she would not receive the $2,374 and continue to receive her own $975. She would begin to receive one amount or the other, whichever one was higher, and would not receive both amounts at once."
Got questions about the new tax law, Social Security, Medicare, retirement, investments, or money in general? Want to be considered for a Money Makeover? Email Robert.Powell@TheStreet.com. Kim McSheridan assisted with this report.
Question: My mother started collecting her Social Security retirement benefit early, at age 62 instead of waiting until age 65. She was, at that time, married to my father who was age 68. My father passed away just recently at age 83, and when my mother contacted the Social Security office to switch from receiving her benefit to receiving my father's benefit, she was denied. The reason given was that since she started receiving benefits at age 62 she was not eligible. Is this correct?Subscribe for full article
Get Access to Our Exclusive Content
Already subscribed? Log In