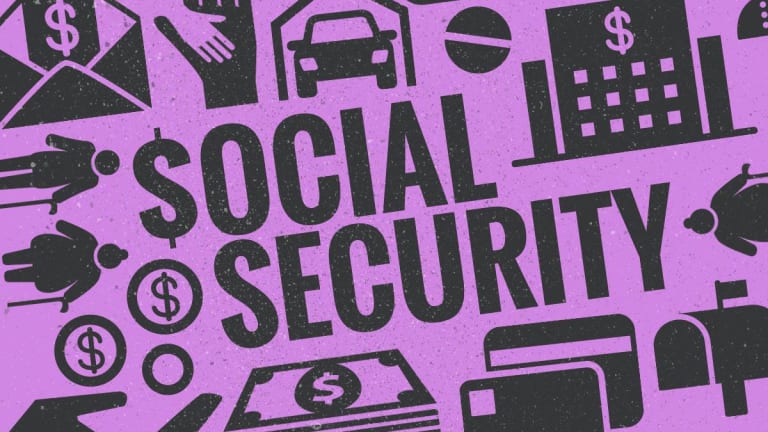 Ask Bob: Social Security Survivor and Spousal Benefits
A reader who married, divorced and remarried the same person, needs to know about spousal and survivor benefits.
But first, a special invitation just for Retirement Daily subscribers:
Want to learn more about planning for and living retirement from the best, including the nation's top IRA expert, Ed Slott, and Robert Powell, the editor of Retirement Daily? If so, then sign up to attend TheStreet's Retirement Strategies Symposium on April 6 in New York. As a benefit of your subscription to Retirement Daily, you're eligible for our lowest priced ticket -- $99. That's a $100 savings off the general admission price of $199. You can see the full agenda at our conference website, but Retirement Dailysubscribers need to click on this link to get their discounted tickets.
And now, back to today's Ask Bob column...
Question: I'm collecting Social Security. My wife is in her 50s, so not yet eligible. We were previously married for five years then divorced several years ago. We recently got remarried. I have a question about the 10-year marriage requirement for collecting survivor benefits. Does the 10 years have to be in one single continuous stretch? Or, can the total of several separate marriage periods, which total 10 years or more also qualify? Assuming we stay married for at least another five years, I'm asking if Social Security will accept a "split time" marriage to satisfy the 10-year requirement for claiming under a deceased spouse's record.
Answer: The 10-year rule applies to spousal benefits for people who are currently divorced, explains David Freitag, a financial planning consultant for MassMutual's Strategic Retirement and Social Security Information Center. It does not apply to survivor benefits for a currently married couple. Read more about that from the Social Security Administration.
The married couple requirement for survivor benefit eligibility is generally just nine months, says Freitag.
However, in this case, because you remarried the same person and the first marriage lasted for five years, the nine-month waiting period is waived, says Freitag, noting also that surviving wife will qualify for benefits when she turns 60.
"Remember, however, that taking benefits at age 60 will cause them to be reduced for early filing," says Freitag. "She would only qualify for a 100% survivor benefit if they are taken at her full retirement age. Also remember that the earnings test will apply if benefits are taken before her full retirement age."
Freitag also answered a variation of this question: What if I'm married for X years, divorced for a year or two (or more), then remarry the same person for Y years. We divorce a second time and I don't remarry. X + Y = 10 years (or more). Can I claim on my ex-spouse's work record because the total time we were married was at least 10 years and I'm not currently married?
The answer: There is a time requirement as it relates to the divorce.
According to Freitag, this requirement is met if the divorce became final on or after the 10th anniversary of the marriage. This is clear, he says. "Married for 10 years is the major requirement," says Freitag. "This is so even if this period was interrupted by a prior divorce, provided the remarriage took place no later than the calendar year immediately following the calendar year of the divorce."
So, the calendar year requirement is the next key here. Even when this requirement was not met with respect to the claimant's last divorce, she or he may qualify based on a 10-year period of marriage immediately before a prior divorce, says Freitag who gave the following example.
Robert, who married Lois on May 6, 1980, was divorced May 2, 1986. On July 7, 1987, they remarried but were again divorced Sept. 5, 1990. The 10-year requirement is met because it is based on one calendar year and marriage No. 1 and No. 2 lasted for 10 years. However, if Robert and Lois had remarried in 1988 instead of 1987 and were divorced again on Sept. 5, 1990, the 10-year requirement could not be met, because it is outside of the calendar-year rule. The marriage must be in existence in each of the 10 years before the final divorce for the claimant to be entitled.
"So, to make this simple, if you remarry the same person, in the same year, then you, by this rule, were not divorced at all," says Freitag. "However, if you remarry the same person after a year has gone by, that starts a new 10-year period. For most folks, this calendar one-year rule will make it more difficult to collect spousal benefits. Not very many people who have just been through a divorce want to start the same marriage all over again within one year."
Got questions about the new tax law, Social Security, Medicare, retirement, investments, or money in general? Want to be considered for a Money Makeover? Email Robert.Powell@TheStreet.com. Kim McSheridan assisted with this report.
But first, a special invitation just for Retirement Daily subscribers:
Want to learn more about planning for and living retirement from the best, including the nation's top IRA expert, Ed Slott, and Robert Powell, the editor of Retirement Daily? If so, then sign up to attend TheStreet's Retirement Strategies Symposium on April 6 in New York. As a benefit of your subscription to Retirement Daily, you're eligible for our lowest priced ticket -- $99. That's a $100 savings off the general admission price of $199. You can see the full agenda at our conference website, but Retirement Dailysubscribers need to click on this link to get their discounted tickets. Subscribe for full article
Get Access to Our Exclusive Content
Already subscribed? Log In