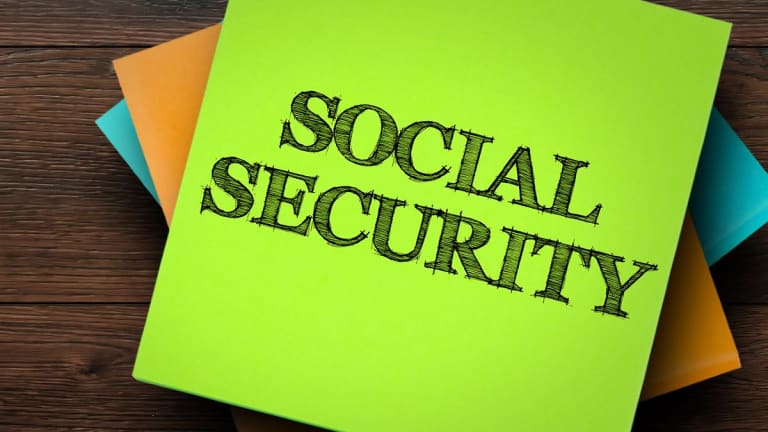 Ask Bob: Social Security Spousal Benefits and Delaying Benefits
A reader wants to know about the restricted application for spousal benefits and the advantages of delaying Social Security.
Question: I was born in August 1953. I am currently 65 and plan to retire at my full retirement age of 66, with a monthly Social Security benefit of approximately $2,400 per month. At age 70, the amount would be about $3,275 per month. I am newly married; my spouse is age 75 and took full retirement at 65. He receives approximately $2,200 per month.
My questions are, first, am I able to file a restricted application now? Would I be able to receive my spouse's Social Security monies now? Approximately how much would the benefit be? Would this impact the amount I receive at age 66?
And second, would it be better for me to wait to receive my spouse's Social Security benefits later (upon his death - assuming he dies before me)? And how much could I expect at that time?
Answer: Since you were born before Jan. 1, 1954, you should be able to file a restricted application for spousal benefits which allows you to collect 50% of your husband's benefit, says Cathy Gearig, a certified financial planner with LifePlan Financial Advisory Group.
You'll need, however, to be 66 when you file and be married for at least one year, says Gearig.
Read more from the Social Security Administration here.
Gearig says this strategy would allow your own Social Security benefit to grow to a potential payment of $3,275 at age 70. "If you and your husband can swing it from a cash flow perspective, I would definitely let your benefit grow and delay taking your benefits until 70," she says.
If your husband should die before you turn 70, you will be eligible for his full benefit and can still switch to your benefit at age 70. "I had a similar situation with a new client," says Gearig. "She was 68 and was waiting to start her benefit at age 70. She wanted to get her max benefit. He was older and already collecting, I suggested they file a restricted application and ask for six months of retro benefits -- the maximum allowable. They did and it worked as planned."
All these strategies are, however, dependent upon the specific situation, Gearig cautions. "Sometimes the best claiming strategy isn't the best option when you look at the details of your cash flow and assets," she says.
Got questions about the new tax law, Social Security, Medicare, retirement, investments, or money in general? Want to be considered for a Money Makeover? Email Robert.Powell@TheStreet.com. Kim McSheridan assisted with this report.
Question: I was born in August 1953. I am currently 65 and plan to retire at my full retirement age of 66, with a monthly Social Security benefit of approximately $2,400 per month. At age 70, the amount would be about $3,275 per month. I am newly married; my spouse is age 75 and took full retirement at 65. He receives approximately $2,200 per month. Subscribe for full article
Get Access to Our Exclusive Content
Already subscribed? Log In