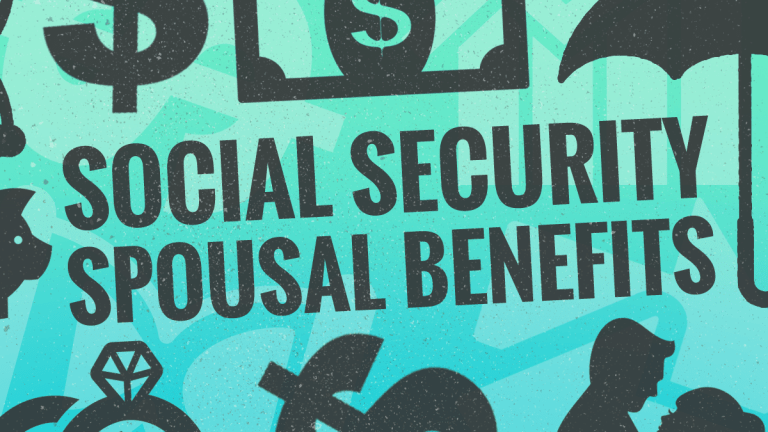 Ask Bob: Social Security Spousal Benefits
A reader wants to know about the best strategy for claiming Social Security spousal benefits.
Question: I have a question and hope you can answer it for me and my spouse. I am 75 and she is 55. I will predecease her. My questions: At what age can my spouse claim my full Social Security benefit? Can she claim a partial benefit at what age, and then at her full retirement age, claim the full amount? She is currently working a part-time job, so I'm trying to determine the money she can expect to get from my Social Security after I die.
Answer: According to Andy Landis, author of Social Security: The Inside Story, your wife could get 100% of your Social Security payment if she waits until her full retirement age (FRA) to claim survivor payments.
Note that the FRA for survivor payments can be different than the FRA for retirement payments. Read more from the Social Security Administration's Benefits Planner.
Note too that she could draw a reduced payment as early as 60. "At 60, however, her payment would be 71.5% of your payment," says Landis. "Any payment before FRA could also be reduced if she is working."
Got questions about the new tax law, Social Security, Medicare, retirement, investments, or money in general? Want to be considered for a Money Makeover? Email Robert.Powell@TheStreet.com.
Save 57% during our Halloween Sale. Don't let this market haunt you. Join Jim Cramer's Investment Club, Action Alerts PLUS. Click here to sign up!
Question: I have a question and hope you can answer it for me and my spouse. I am 75 and she is 55. I will predecease her. My questions: At what age can my spouse claim my full Social Security benefit? Can she claim a partial benefit at what age, and then at her full retirement age, claim the full amount? She is currently working a part-time job, so I'm trying to determine the money she can expect to get from my Social Security after I die. Subscribe for full article
Get Access to Our Exclusive Content
Already subscribed? Log In