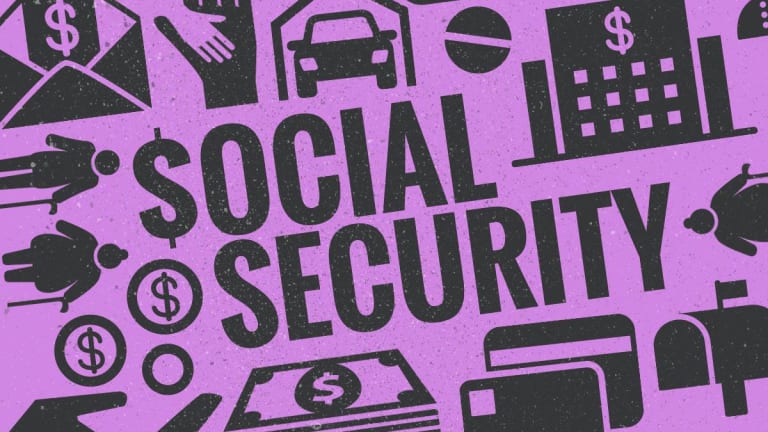 Ask Bob: Social Security Benefits -- Is it Worth it to Work Longer?
A reader asks about the impact on their Social Security check if they have some years with very little earnings and others with high earnings.
Question: I have 35 years of earnings history, but I have some years with very little earnings and some years with earnings over the maximum subject to Social Security taxes. I'm 57 and thinking of claiming Social Security at 62 because I don't think I can increase my Social benefit much above what it currently is by replacing the lowest five years with five or more years with higher earnings. Thoughts?
Answer: Jim Blankenship, the author of A Social Security Owner's Manual and a certified financial planner with Blankenship Financial Planning, says focusing on adding more years -- or rather, replacing lower earnings years -- is not the most important factor to consider.
"It's important, but as you infer, probably not significant," says Blankenship. "By filing at 62 you're limiting the amount of benefit that you can receive."
So, if you're 57 now, and you were born in 1962, that means at 62 your benefit will be reduced to 70% of the full retirement age or FRA amount. Read more about that at the Social Security Benefits Planner.
On the other hand, starting at 62 means you'd receive 60 more benefit checks -- albeit at the lower amount -- than if you delayed claiming until FRA, age 67, or later to age 70. Read more from Social Security about delayed retirement credits.
"In the end it comes down to a personal decision. Actuarially, it's supposed to be roughly the same, no matter when you file," says Blankenship.
Got questions about money, retirement and/or investments? Email Robert.Powell@TheStreet.com.
Question: I have 35 years of earnings history, but I have some years with very little earnings and some years with earnings over the maximum subject to Social Security taxes. I'm 57 and thinking of claiming Social Security at 62 because I don't think I can increase my Social benefit much above what it currently is by replacing the lowest five years with five or more years with higher earnings. Thoughts? Subscribe for full article
Get Access to Our Exclusive Content
Already subscribed? Log In