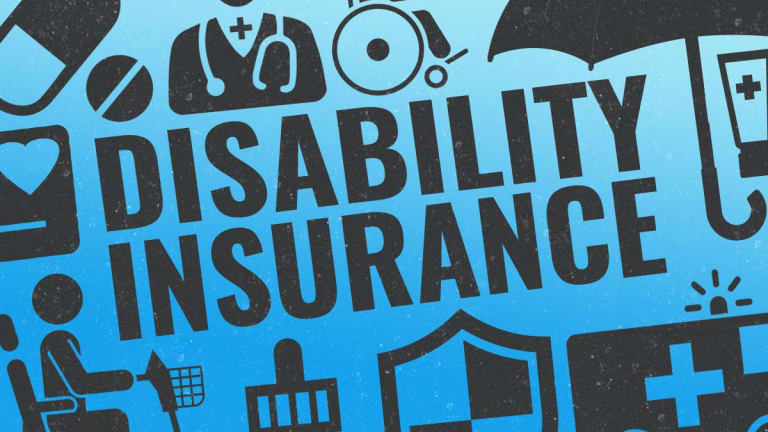 Ask Bob: Social Security and Long-Term Disability
A reader asks about the interaction of disability insurance through work, and Social Security disability.
Question: I am 53. I became disabled two years ago because of health issues. I had health insurance and long- and short-term disability insurance through work. I worked for a healthcare company. Plus, I have a small portable life insurance policy with a disability rider from a previous employer.
Social Security approved my total disability on the first pass and pays me roughly $1,400 a month. My long-term policy through my employer was supposed to pay 60% of my salary which would have been about $1200 a month. However, there was a loophole and apparently a bonus for the employer. It turns out in this policy if SSDI agrees to pay and if the amount SSDI pays is more than what my employer would have paid then they don't have to pay. They offer a "consolation" which for me comes out to roughly $120 a month instead of the $1,200. The real kicker is, as part of that LTD policy, my employer is actually collecting monthly on me! The LTD plan pays my employer $667 every month because I am disabled.
I called the insurance commission in my state and they said, "Oh no, that's illegal!" I spoke to an insurance advocate through the insurance commission and they assured me it was super illegal. He took a bunch of information and said he would get back to me. When he called me back, he informed me that my employer is self-insured and as such is handled by the labor board, not the insurance commission.
I called the labor board. They laughed at me and told me a self-insured company in a right-to-work state could basically do whatever they wanted. I have tried and can not find a single lawyer to even try and touch this. If you have any suggestions, I would greatly appreciate it.
Answer: Andy Landis, author of Social Security: The Inside Story, is able to answer the core of the question.
"It is totally normal for an employer's long-term disability (LTD) payments to stop or be reduced when Social Security disability payments start," he says. "I've never seen an exception. It will be spelled out in the LTD fine print."
Landis also said he has never seen a case when the LTD will continue to pay a bit even though the Social Security payment is greater than the LTD payment. "So, that's a bonus for you," he says.
Landis says he doesn't know what happens behind the scenes, as far as the LTD company paying the employer. "It might be part of the policy your employer purchased from an insurance company, to compensate the employer for lost productivity or something," he says. "But I don't see how that's your concern. The real concern is the payments you get. And those sound correct to me."
If you want to pursue this, Landis says the state insurance commissioner would be the avenue.
Read more from the Social Security Administration on disability benefits.
Question: I am 53. I became disabled two years ago because of health issues. I had health insurance and long- and short-term disability insurance through work. I worked for a healthcare company. Plus, I have a small portable life insurance policy with a disability rider from a previous employer.Subscribe for full article
Get Access to Our Exclusive Content
Already subscribed? Log In