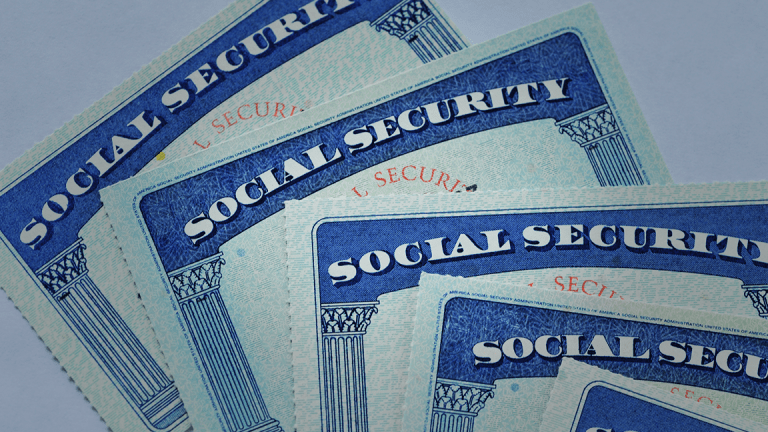 Ask Bob: Social Security and Divorce
A reader wants more information on eligibility for spousal benefits on an ex's record.
Question: I have been told many times that I was not eligible for spousal benefits. I hit it lucky once when I called and an employee told me he was sure that I was eligible for benefits. When I was almost finished with the hassle, I was told my ex-spouse's benefits were only a few dollars more than mine. How could that be? My first marriage was Sept. 4, 1952, and ended in divorce in June, 1975. He started his Social Security at age 62. I married a second time in May, 2003, and divorced in June, 2006.
My income is $1,099 per month. I am now 89 years old and unable to work. My question to you is, am I eligible for ex-spousal benefits from my first spouse in addition to my benefits? If I am, I will once again try to get them.
Answer: The rules, says Ted Sarenski, CEO of Blue Ocean Strategic Capital, LLC, for receiving Social Security spousal benefits are (1) the marriage must have lasted at least 10 years, (2) you are presently unmarried, and (3) you have been divorced for at least two years.
"Based on your information above, you would be entitled to spousal benefits on your first husband's record," he says. "You are not entitled to spousal benefits on your second marriage." He adds that for spousal benefits, you are only entitled to the higher of (1) the benefit based on your own record or (2) the spousal benefit, whichever is greater. No one is entitled to both their own benefit and a spousal benefit.
In addition, Sarenski says the reason your first ex-spouse's benefit is not much higher than yours is because he started collecting his benefit at age 62. This caused a permanent reduction in both his retirement benefit and your spousal benefit.
"While it may be a hassle to apply for spousal benefits, it is worth doing even if the increase is only a few extra dollars," says Sarenski.
Jim McCarthy, with Directional Wealth Management, LLC, provides some additional perspective:
Although your marriage from 2003 to 2006 made you ineligible to receive a spousal benefit from your first husband during those three years, before and after you were married to your second husband, you were eligible for spousal benefits based on your first husband's work record.
Assuming you were full retirement age (age 65 in your case) when you began receiving Social Security benefits on your own work record, the spousal benefit you are eligible for is ½ of the amount your first husband would have received at his age 65, less the amount you yourself received based on your own work record when you were age 65, explains McCarthy.
For example, assume your first ex-husband's age 65 benefit was $2,000 and your own age 65 benefit was $600. One-half of the $2,000 is $1,000. The $1,000 is $400 more than your own benefit so you would receive your own $600 benefit plus a $400 spousal benefit for a total benefit of $1,000. These figures would be adjusted for inflation from the time you were age 65 to now.
McCarthy adds, "If one-half of your first ex-husband's benefit was greater than your own benefit at age 65 you would get a spousal benefit. If half of his benefit was less than your own benefit you would not receive a spousal benefit."
But, McCarthy notes, there's a problem. If you are eligible for a spousal benefit all of these years (except for the 2003 to 2006 time period) you may not be able to go back further than six months to collect benefits. However, there have been cases where the Social Security personnel did not inform divorced women of their rights to spousal benefits at the time they were eligible. Those women have been able to get arrear funds in total. If you are eligible for all the years as described above you may want to reach out to a professional to assist you in getting the arrears benefits, he recommends.
Read more about Social Security benefits and divorce.
Got questions about the tax law, Social Security, Medicare, retirement, investments, or money in general? Email Robert.Powell@TheStreet.com. Kim McSheridan assisted with this report.
Question: I have been told many times that I was not eligible for spousal benefits. I hit it lucky once when I called and an employee told me he was sure that I was eligible for benefits. When I was almost finished with the hassle, I was told my ex-spouse's benefits were only a few dollars more than mine. How could that be? My first marriage was Sept. 4, 1952, and ended in divorce in June, 1975. He started his Social Security at age 62. I married a second time in May, 2003, and divorced in June, 2006.Subscribe for full article
Get Access to Our Exclusive Content
Already subscribed? Log In