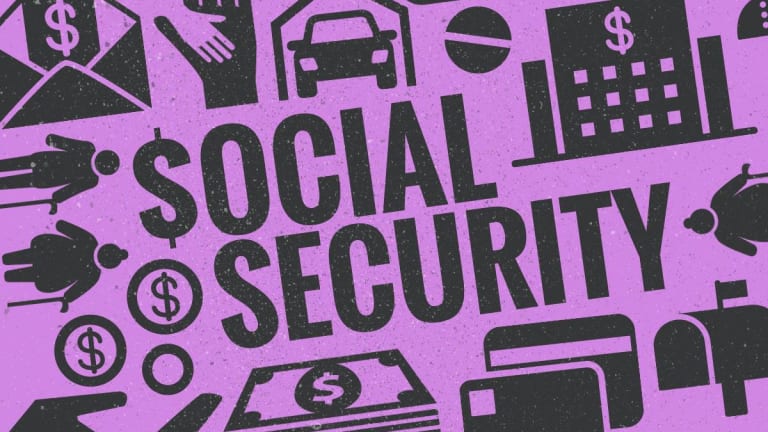 Ask Bob: Making the Most of the Restricted Application Strategy
A reader asks for an explanation of Social Security's restricted application process and spousal benefits.
Question: Please explain the Social Security restricted application strategy. I am 65 (66 in November) and my wife will be 65 in October. I have delayed Social Security until 70, as I am the primary wage earner. We are both eligible for Social Security and are married for more than 40 years.
Answer: Social Security income for individuals with a spouse can consist of two different benefits -- primary and spousal -- which may be completely separate from each other, says Jeffery Nauta, a certified financial planner with Henrickson Nauta Wealth Advisors.
"The restricted application strategy allows a Social Security applicant to restrict their application to only their spousal benefits, letting their primary retirement benefit to continue to grow by 8% per year until age 70. But there are some catches," he says.
For individuals born on or after Jan. 2, 1954, and  for anyone applying for benefits prior to their full retirement age of 66, Social Security doesn't give you a choice, says Nauta. You must take the higher benefit when collecting.
Given the Jan. 2, 1954 rule, individuals turning 66 during 2019 will be the last cohort able to take advantage of this strategy, says Nauta. "This strategy is often used to allow the higher-earning spouse to delay taking their primary benefit, thus allowing it to grow 8% annually until age 70," he says.
Nauta gave this example: Assume an individual turning 66 this year has a primary benefit of $2,500 and their spouse has a benefit of $1,500. The high-earner can file a restricted application for his spousal benefit of $750 (half of his spouse's primary benefit) while allowing his own primary benefit to grow to $3,300 at age 70, at which time we would switch to his primary benefit.
Read more from Social Security: Deemed Filing For Retirement And Spouse's Benefits FAQs
Got questions about the new tax law, Social Security, retirement and/or investments? Email Robert.Powell@TheStreet.com.
Question: Please explain the Social Security restricted application strategy. I am 65 (66 in November) and my wife will be 65 in October. I have delayed Social Security until 70, as I am the primary wage earner. We are both eligible for Social Security and are married for more than 40 years. Subscribe for full article
Get Access to Our Exclusive Content
Already subscribed? Log In