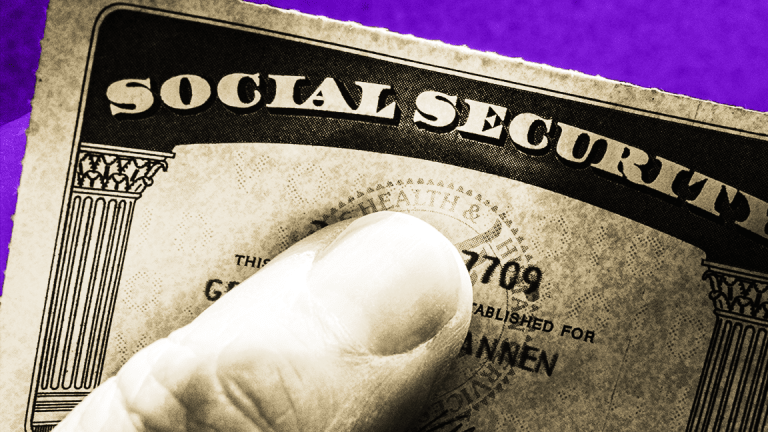 Ask Bob: Is it Possible to Get a Social Security Do-Over?
A reader asks if he should reconsider his decision to take Social Security early, plus he wants to know about disability and spousal benefits.
A reader asks if he should reconsider his decision to take Social Security early, plus he wants to know about disability and spousal benefits.
Question: I was born in 1953 and am now 65. I have an aggressive cancer. I started Social Security this past year for $2,300 per month and might get disability as my cancer has spread. I am now divorced but was married for 13 years. My ex, who was born in 1958, just turned 60. Neither of us has remarried. So, I have two questions. Should have I drawn from her plan and let mine still grow? We were both highly paid professionals. If I can, should I change my selection since it's less than one year? And, when she elects to retire, can she draw from my benefit and reduce what is paid to me on a monthly basis?
Answer: David Freitag, a financial planning consultant with MassMutual, offers the following information:
For someone who is single and exposed to serious health/longevity issues, taking Social Security benefits early is a very good idea. Longevity is the wild card in Social Security claiming strategies and short longevity usually suggests taking as much as you can as soon as you can. The only exception would be that you want to provide a larger survivor benefit for a lower income ex-spouse at the expense of taking money now for your own personal support.
Legislation passed in 2015 provides a grandfather provision that allows you to take benefits from your ex-spouse. You are covered by that grandfather clause because you were born on or before Jan. 1, 1954. This is called a restricted filing strategy. However, for you to take benefits from your ex-spouse she must first be eligible to take benefit on her own record. She must be 62 before you can use this strategy. You must be at full retirement age to elect a restricted filing strategy. With your health issues, I do not think it is a good idea to postpone your benefits for two years. In addition, spousal benefits (those taken from your ex-spouse) are limited to 50% of her benefit. It would make no sense to take a 50% reduction in your benefits to take a spousal election when you are currently receiving $2,300 a month. Plus, to take a spousal benefit in two years you will have to repay all the Social Security you have received to date to postpone your election.
You might qualify for Social Security disability payments. The effect of this decision might increase your current $2,300 by a small amount. At your full retirement age (66), the disability payments automatically convert to retirement payments. Waiting two years to file for spousal benefits when disability payments are a possibility also does not add up.
And no, don't change your current selection.
Note, too, that if your ex-spouse wanted to file for benefits from your record, any payments made to her would not change your benefits in any way. However, she is younger and not covered by the special grandfather rules of the 2015 law change. Remember that spousal benefits are limited to 50% of your record. It is highly likely that 100% of her record will be much larger than 50% of yours. Again, there would be not financial incentive to her to take a 50% cut in benefits.
Got questions about the new tax law, Social Security, Medicare, retirement, investments, or money in general? Want to be considered for a Money Makeover? Email Robert.Powell@TheStreet.com.
Question: I was born in 1953 and am now 65. I have an aggressive cancer. I started Social Security this past year for $2,300 per month and might get disability as my cancer has spread. I am now divorced but was married for 13 years. My ex, who was born in 1958, just turned 60. Neither of us has remarried. So, I have two questions. Should have I drawn from her plan and let mine still grow? We were both highly paid professionals. If I can, should I change my selection since it's less than one year? And, when she elects to retire, can she draw from my benefit and reduce what is paid to me on a monthly basis? Subscribe for full article
Get Access to Our Exclusive Content
Already subscribed? Log In