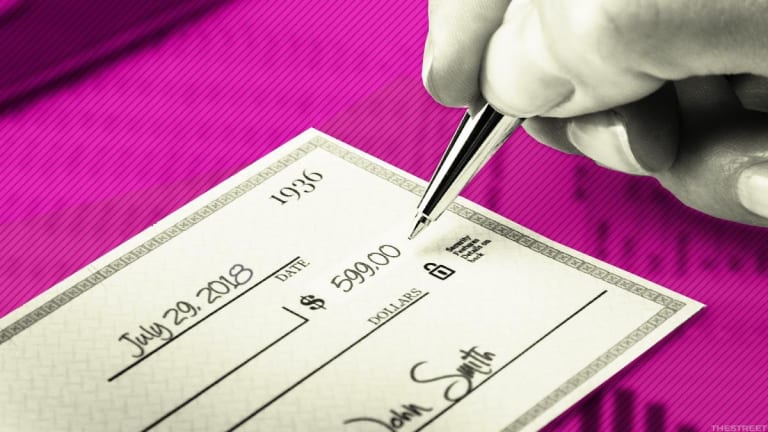 Ask Bob: IRA Checking Accounts and Using PayPal for Donations
A reader asks about whether using PayPal could work for a qualified charitable distribution.
Question: I have been reading anything I can get my eyes on relating to QCD, IRMAA, AGI, and the like. In my IRA with I have arranged for check writing, so I can send a check directly to a suitable charity. There are times, however, where a check may not cut it. For example, a PTA project or other legitimate fundraiser like a walk-a-thon that needs a quick online donation.
Enter PayPal. I use the IRA checking account as a pay-from account and it is clear using the IRA statement and the PayPal statement that the funds never touched my hands personally. I am interested in your thoughts.
Answer: With the significant increase in the standard deduction as part of the 2017 Tax Cuts and Jobs Act, a qualified charitable distribution (QCD) can be a smart alternative for those over 70½ years in age who would like to give to charity and still receive a tax deduction without itemizing, says Tyler Mickey, CPA/PFS member of the AICPA Personal Financial Specialist Credential Committee.
"In addition to the age requirement, the QCD must come out of your IRA by your required minimum distribution (RMD) deadline and the QCD is limited to what otherwise would be included in your income," says Mickey.
However, Mickey doesn't believe the PayPal transaction would qualify as a QCD; IRS Publication 590-B states that distributions from an IRA must be made directly by the trustee to a qualified organization. "This limitation is in line with other requirements of the provision," he says. "QCDs can only be made out of certain retirement accounts and there are limitations on the qualified organizations receiving the funds." As an example, he notes that donor-advised funds are not eligible recipients of a QCD but would otherwise qualify for a charitable contribution.
Mickey recommends the reader consult their tax adviser for a complete list of requirements and benefits of charitable giving.
Got questions about the new tax law, Social Security, Medicare, retirement, investments, or money in general? Want to be considered for a Money Makeover? Email Robert.Powell@TheStreet.com. Kim McSheridan assisted with this report.
Question: I have been reading anything I can get my eyes on relating to QCD, IRMAA, AGI, and the like. In my IRA with I have arranged for check writing, so I can send a check directly to a suitable charity. There are times, however, where a check may not cut it. For example, a PTA project or other legitimate fundraiser like a walk-a-thon that needs a quick online donation. Subscribe for full article
Get Access to Our Exclusive Content
Already subscribed? Log In