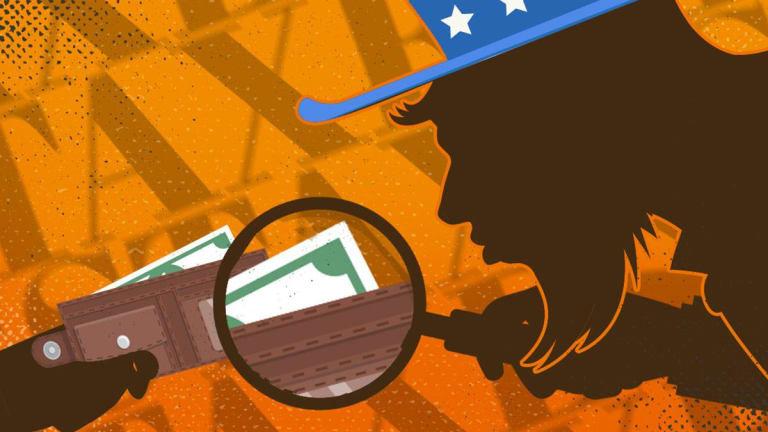 Ask Bob: I Didn't Know About Tax Liabilities on IRAs. What Now?
A reader didn't understand the rules about IRAs and required minimum distributions.
Question: I have read some of your articles on IRAs and Roth savings accounts. I am one of those who thought putting money into IRAs was a good retirement investment. When I turned 70½, I learned to my surprise that I am required to withdraw money from those accounts.
I was not told about this when I opened the IRAs, nor was I informed about Roth accounts. Yes, I could have been more informed myself. But, like many people, I trusted tax and bank accountants.
Now my problem is this: For the last three years the money I'm required to withdraw yearly is the same amount of tax I have paid for federal income tax. I have not received any of that money except to say it went into my bank account and out again. I did inquire about rolling over the IRA to a Roth account and was told I would lose at least half the total amount to taxes.
I would like to use some of the savings for vacations or upgrade to a newer car and the like. This is the reason I saved -- only to find out I would be hit with even larger taxes. Leaving the IRA to my children isn't an answer either, as they would get very little of it. I have talked to bankers and tax accounts regarding this and they have no solution.
If you have a solution to my problem I would gratefully appreciate it. Also, never advise anyone to invest in IRAs.
Answer: It is unfortunate that the reader didn't understand the rules of the IRA accounts, says Dick Power, a certified financial planner with Power Plans in Walpole, Mass.
"The money she must withdraw every year -- the required minimum distribution or RMD -- is so that the IRS can collect taxes on the money that was invested and on which the reader paid no tax when it was deposited, nor on any growth/gains over the years," he says. "The IRS now requires the funds distributed and declared for tax purposes."
Read more from the IRS: Retirement Topics - Required Minimum Distributions (RMDs)
The reader, says Power, obviously has a substantial income in retirement, which is good for them. "Withdrawing the RMD didn't create the tax exposure, although it did add to it," he says. "If it happened to be that other taxable income and inadequate withholding created a tax owed, it is convenient that the RMD covered that. Perhaps periodic payments of taxes or larger withholding might make it easier."
As for the children, the RMD the children would be required to take (on an inherited IRA) is based on their age and is a much smaller percentage, says Power. "Of course, if the reader lives a long time and is poorly invested, there won't be much left," he says.
His advice: Find a financial planner -- not a banker or a tax accountant -- who can provide a much better perspective on how to manage assets.
"One strategy, for high-income people, is to use the qualified charitable deduction, or QCD, to make their contributions to charities they support," he says.
According to the IRS, a QCD generally is a nontaxable distribution made directly by the trustee of your IRA (other than a SEP or SIMPLE IRA) to an organization eligible to receive tax-deductible contributions. You must be at least age 70½ when the distribution was made. Also, you must have the same type of acknowledgment of your contribution that you would need to claim a deduction for a charitable contribution. See Records To Keep in Pub. 526.
The maximum annual exclusion for QCDs is $100,000. Any QCD in excess of the $100,000 exclusion limit is included in income as any other distribution. If you file a joint return, your spouse also can have a QCD and exclude up to $100,000. The amount of the QCD is limited to the amount of the distribution that would otherwise be included in income. If your IRA includes nondeductible contributions, the distribution is first considered to be paid out of otherwise taxable income.
See Publication 590-B, Distributions from Individual Retirement Arrangements (IRAs) for additional information.
As for the reader's advice to not invest in IRAs? There are pros and cons to every type of investment and account, says Power. "A Roth IRA might have been a better choice some years back -- or not," he says. "It very much depends on individual circumstances. Saving for retirement is essential for almost every American. An IRA, or other retirement accounts, is the most effective way to do so."
Got questions about the new tax law, Social Security, retirement and/or investments? Email Robert.Powell@TheStreet.com.
Question: I have read some of your articles on IRAs and Roth savings accounts. I am one of those who thought putting money into IRAs was a good retirement investment. When I turned 70½, I learned to my surprise that I am required to withdraw money from those accounts.Subscribe for full article
Get Access to Our Exclusive Content
Already subscribed? Log In