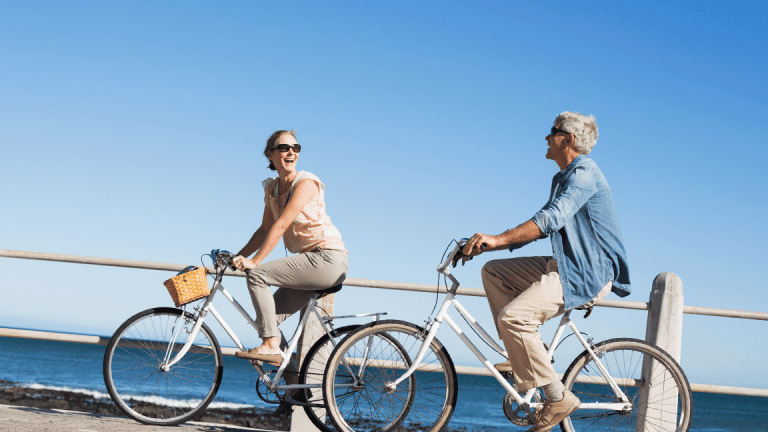 Ask Bob: How Early Retirement Affects Social Security
A reader is retiring after 30 years in the workforce, and wants to know what that will do to their Social Security benefits.
Question: I just retired at age 50. I would like to collect Social Security starting at age 62. Will I be penalized in some way because I will not be working for the next 12 years? In one of your answers, you were saying that Social Security payments would be affected if you retire before your full retirement age, or FRA, and do not have 35 years in the workforce. At this point I have only 30 years in the workforce so I'm wondering what my situation might be when I turn 62.
Answer: Your Social Security benefit is based on your highest 35 years of earnings, says Brian Vosberg, president of Vosberg & Associates, and author of The Complete Retiree's Guide to Social Security. "If you only have 30 years paying into Social Security, then you will have five years with a $0 in the calculation," he says. "So not having the full 35 years will have an impact on your benefit."
Vosberg recommends checking the Social Security Administration's online calculator to better understand the impact of not having the full 35 years of earnings. This calculator, he says, requires you to enter the amount you earned in previous years. "You can pull this information from your Social Security statement." Then, enter how much you plan to earn in 2019 and also how much you will earn in 2020 and beyond.
Read also Your Retirement Benefit: How It's Figured. Also, visit Social Security's 'My Social Security' Account section to create your personal account.
Got questions about the new tax law, Social Security, Medicare, retirement, investments, or money in general? Want to be considered for a Money Makeover? Email Robert.Powell@TheStreet.com. Kim McSheridan assisted with this report.
Question: I just retired at age 50. I would like to collect Social Security starting at age 62. Will I be penalized in some way because I will not be working for the next 12 years? In one of your answers, you were saying that Social Security payments would be affected if you retire before your full retirement age, or FRA, and do not have 35 years in the workforce. At this point I have only 30 years in the workforce so I'm wondering what my situation might be when I turn 62. Subscribe for full article
Get Access to Our Exclusive Content
Already subscribed? Log In