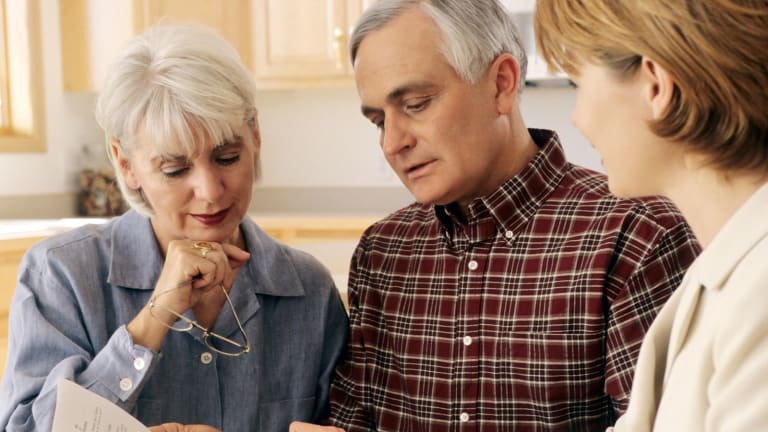 Ask Bob: How Do We Maximize Our Social Security Benefits?
Financial planner Joe Elsasser reviews the many factors that go into getting the most out of Social Security for a married couple.
Question: I will be 66 in July and my husband just turned 60. I am the higher wage earner. I would like to get my benefit at my full retirement age. My husband has not worked since 2012 after getting VA disability. I am receiving a lifetime pension benefit from my previous employer since I retired in January. Will we benefit from filing for a restricted application? How do we maximize our benefit? Any advice?
Answer: The first question is whether your husband has filed for Social Security disability, says Joe Elsasser, a certified financial planner and president of Covisum. "If he has not, he likely should try, as there is nothing to lose, but potentially a considerable amount to gain -- as he could get disability benefits now if he qualifies, rather than having to wait to age 62 for retirement benefits," he says.
The net effect to your husband would be an extra two years of benefits and four additional years of benefit would not be subject to a 25% reduction for claiming at 62.
Elsasser also says it's possible that you could benefit from a restricted application for spousal benefits, but in order to claim, your husband would need to be receiving benefits. "If he did qualify for disability benefits, you likely wouldn't get the full 50% of his full retirement age benefit because of a Social Security provision called the Disability Family Maximum, but you may be able to get something," he says.
Read, from the Social Security Administration, Maximum Benefit for a Disabled-Worker Family.
Otherwise, you would need to wait until he is eligible to claim at 62, says Elsasser. "Since you will be almost 68 then, that's about two years of "free money."
In short, explore a disability claim for him. "If disability is not available, consider your own life expectancy and if it is average or better, consider delaying your own benefit to 70, with him electing at 62 and you filing a restricted application at that point, switching to your own benefit at 70," says Elsasser.
Got questions about the new tax law, Social Security, Medicare, retirement, investments, or money in general? Want to be considered for a Money Makeover? Email Robert.Powell@TheStreet.com.
Question: I will be 66 in July and my husband just turned 60. I am the higher wage earner. I would like to get my benefit at my full retirement age. My husband has not worked since 2012 after getting VA disability. I am receiving a lifetime pension benefit from my previous employer since I retired in January. Will we benefit from filing for a restricted application? How do we maximize our benefit? Any advice? Subscribe for full article
Get Access to Our Exclusive Content
Already subscribed? Log In