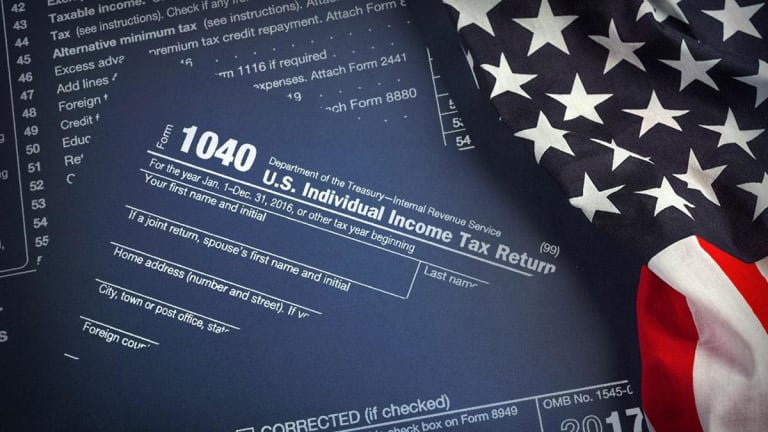 Ask Bob: How Do Changes to the Tax Code Work?
A reader wants to know more about the process of changing tax laws and how long the changes stay in effect.
Question: I wanted to get clarification about the new tax laws. How long do the tax laws stay in effect before any changes can be made to them? I heard seven years, then I heard someone say it changes with a different presidential administration. Which one is it?
(Editor's note: This reader is referring to the Tax Cuts and Jobs Act of 2017.)
Answer: Here's what Mark Luscombe, a tax and accounting analyst with Wolters Kluwer, had to say:
First, new tax laws commonly specify an effective date for each provision. Often it is phrased as being effective for tax years beginning after a specified date, usually Dec. 31 of the current year, or effective for tax years beginning on or after a specified date, often Jan. 1 of the following year.
However, a particular provision may specify a different effective date. If the provision is silent on an effective date, it is assumed to be effective when the legislation is considered enacted, i.e. the date on which it is signed by the president. Also, often for budgetary or other reasons, a particular provision may phase-in or phase-out over a period of years.
Next, unless otherwise specified in the new tax law, a new tax provision is assumed to be permanent. However, sometimes for budgetary reasons or other reasons, the language of the provision may specify an expiration date, often just a year or two after it becomes effective. For example, after the recession in 2008, some tax provisions were enacted on a temporary basis to help the country recover from the recession. Also, some tax provisions are enacted on a temporary basis to help with recovery from a natural disaster.
Third, even if a new tax provision is assumed to be permanent, Congress may revisit the provision and change or repeal it at any time, so "permanent" only means until Congress decides to change it again. The tendency is, however, that, once a tax provision is enacted without an expiration date, it does tend to stay in the tax law for a long period of time.
Fourth, Congress has already enacted one change to the Tax Cuts and Jobs Act to correct an error and is considering a whole package of technical corrections to address additional errors in the law. The new Democratic majority in the House would like to make additional changes to the law but probably will not be able to do so as long as the Republicans control the Senate and White House.
Finally, major new tax laws are frequently enacted in the first year or two of a new president's term of office when the president is often viewed as having the most power to get the tax proposals that were part of the campaign proposals enacted and before the following mid-term Congressional elections might weaken the mandate from the presidential election.
Got questions about the new tax law, Social Security, Medicare, retirement, investments, or money in general? Want to be considered for a Money Makeover? Email Robert.Powell@TheStreet.com.
Question: I wanted to get clarification about the new tax laws. How long do the tax laws stay in effect before any changes can be made to them? I heard seven years, then I heard someone say it changes with a different presidential administration. Which one is it? Subscribe for full article
Get Access to Our Exclusive Content
Already subscribed? Log In