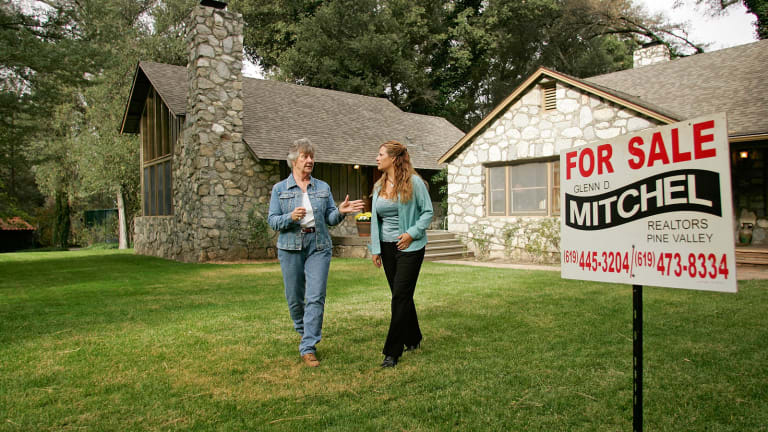 Ask Bob: Home Sales, Capital Gains and Rental Property Taxes
It's tax time. Readers want to know about capital gains on home sales, and rental property taxes.
Question: If I am in the 12% tax bracket ($45,000 taxable income) and I sell my home for $2 million in 2018 and it has a basis, including sales costs, of $1 million, do I owe capital gains tax at 20% or something else?
Answer: There are a number of missing pieces here, according to Gary Ruchin, a certified financial planner with Ruchin & Associates. We don't know, for instance, if you have itemized deductions, are married or single, and if there are any other income items or deduction items.
So, Ruchin has made some assumptions to respond.
With a gain of $1 million and assuming you are single and have lived in the house long enough, you can exclude $250,000 from the gain. That would give you a capital gain of $750,000. Read more on this tax topic from the IRS.
Now, you have two issues. Yes, it's capital gain, but you also have to deal with the alternative minimum tax, or AMT, says Ruchin. In addition, assuming you're over age 65, you will also lose your personal exemption. You didn't indicate if you had any itemized deductions, so Ruchin considered just the standard for someone over age 65. This would leave you with taxable income of $787,100.
With $45,000 of W-2 income, your federal income tax liability would be $135,911, plus $6,597 in additional AMT for a total of $142,508 in federal income tax. On $787,100, that is an effective net tax rate of 17.93% plus whatever your state income tax would be, said Ruchin.
If you were married, the home sale exclusion would be $500,000, again assuming you have lived in the house long enough. In that case, Ruchin said the federal income tax would drop to $74,581 and with an AMT of $8,159, your total tax would be $82,740 for an effective rate of approximately 15% (the standard deduction would increase to $15,200 in this scenario).
Read more from the IRS on Dependents, Standard Deduction, and Filing Information.
Question: Concerning the $10,000 limit on state and local income taxes and property taxes in the new tax law, are rental property taxes which are entered on Schedule E subject to the $10,000 threshold?
Answer: Property taxes that belong on Schedule E are not counted towards the $10,000 limit, as this only applies to Schedule A items, says Ruchin.
Got questions about money, retirement and/or investments? Email Robert.Powell@TheStreet.com
Question: If I am in the 12% tax bracket ($45,000 taxable income) and I sell my home for $2 million in 2018 and it has a basis, including sales costs, of $1 million, do I owe capital gains tax at 20% or something else? Subscribe for full article
Get Access to Our Exclusive Content
Already subscribed? Log In