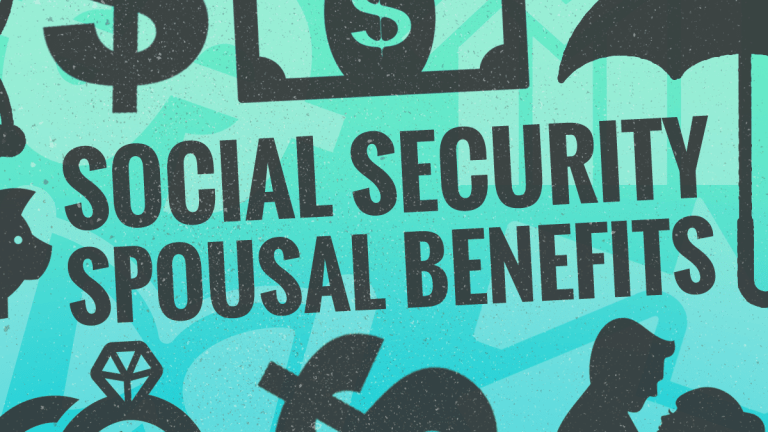 Ask Bob: Getting the Highest Social Security Spousal Benefits
A reader wants to know about claiming higher spousal benefits at full retirement age.
Question: My wife, who is two years older than me, filed for full retirement benefits last year when she turned 66. I am 65 and may file for benefits when I reach full retirement age next year. My benefit will be substantially more than what hers is. Will she be able to (somehow) refile for spousal benefits as she would probably receive about $300 a month more as my estimated benefit would be more than twice what she is currently receiving?
Answer: "If by 'substantially more' you mean that 50% of your full retirement age benefit is more than your wife's current full retirement age benefit, than yes, her benefit would receive an increase once you file for benefits on your own record," says Nick Defenthaler, a certified financial planner with the Center for Financial Planning.
"For example," says Defenthaler, "let's say your wife's current benefit amount is $13,000 per year and your full retirement age benefit is $30,000 per year. Your wife would be entitled to the greater of 50% of your benefit ($15,000) or her own benefit ($13,000). So in this case, your wife would be getting a $2,000 per year 'raise' when you file for benefits."
While many of these adjustments should occur automatically, Defenthaler recommends filing your own benefit in person at the Social Security Administration office (with your spouse also present) to avoid any potential confusion. This could mean a few more hours spent going through the filing process, however, he says, it will be a good investment to ensure both spouses receive the full benefits to which they're entitled.
Got questions about the new tax law, Social Security, Medicare, retirement, investments, or money in general? Want to be considered for a Money Makeover? Email Robert.Powell@TheStreet.com. Kim McSheridan assisted with this report.
Question: My wife, who is two years older than me, filed for full retirement benefits last year when she turned 66. I am 65 and may file for benefits when I reach full retirement age next year. My benefit will be substantially more than what hers is. Will she be able to (somehow) refile for spousal benefits as she would probably receive about $300 a month more as my estimated benefit would be more than twice what she is currently receiving? Subscribe for full article
Get Access to Our Exclusive Content
Already subscribed? Log In