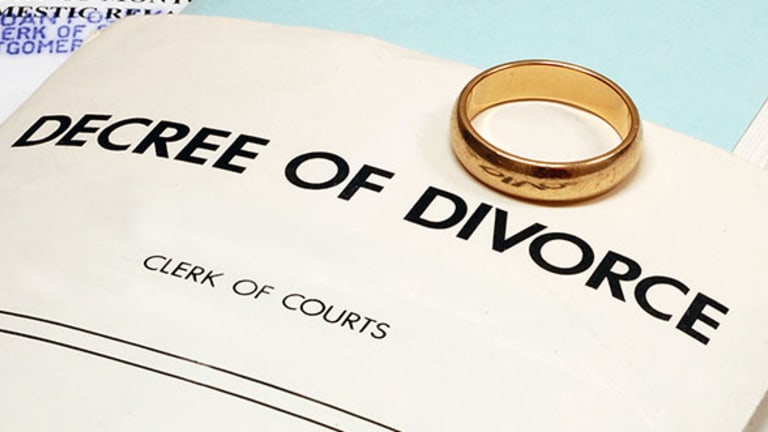 Ask Bob: Divorce, Remarriage and Social Security Benefits
A read wants to know what, if any, Social Security benefits are available to a divorced spouse who remarries.
Question: If a divorced spouse, married more than 10 years to her first husband, remarries before age 60, what benefits is she entitled to from her first husband's Social Security record?
Answer: A divorced person who remarries at any age is not entitled to a spousal benefit off that husband's work record, says Elaine Floyd, director of retirement and life planning at Horsesmouth.
If the second marriage ends and she becomes single again, she can claim a divorced-spouse benefit of 50% of the ex-husband's primary insurance amount (PIA) under the usual rules, says Floyd.
One thing to consider, says Floyd: If the ex-husband dies, and if she remarries after age 60 she may be entitled to a divorced-spouse survivor benefit based on the deceased husband's work record. "Remarrying before age 60, however, would cancel out all benefits based on the first husband's work record as long as that marriage remains in force," she says.
Read more from the Social Security Administration: If You Are Divorced.
And more from Retirement Daily: Social Security Claiming Strategies: How to Get the Biggest Spousal Benefits
Got questions about the new tax law, Social Security, Medicare, retirement, investments, or money in general? Want to be considered for a Money Makeover? Email Robert.Powell@TheStreet.com.
Question: If a divorced spouse, married more than 10 years to her first husband, remarries before age 60, what benefits is she entitled to from her first husband's Social Security record? Subscribe for full article
Get Access to Our Exclusive Content
Already subscribed? Log In