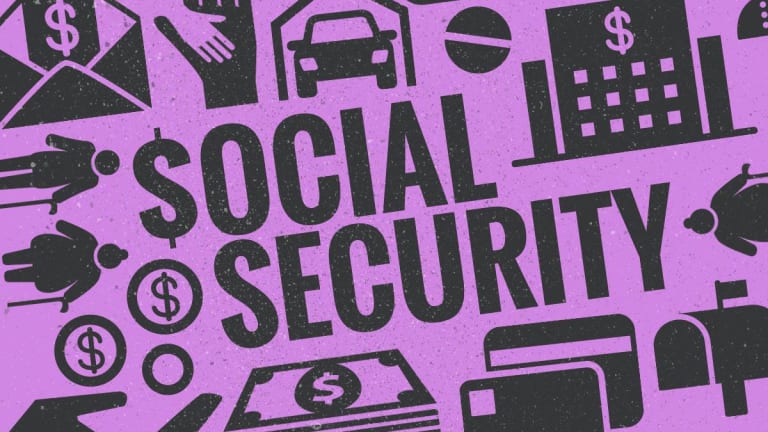 Ask Bob: Claiming Social Security or Disability Benefits?
A reader asks about how collecting disability benefits and spousal benefits.
Question: My husband is five years from his full retirement age (FRA) and has a neurological disease that affects his mobility, but not his life expectancy. Collecting disability now would be close to his FRA amount. If he does collect disability, how will this affect the spousal benefit?
Answer: "This is a great question," says Mindy Cleaveland, a CFP and financial adviser at Modera Wealth Management. "Your husband can apply for Social Security Disability Insurance (SSDI) and if eligible, would collect the monthly benefit until Full Retirement Age (FRA) when his normal benefit would begin. You may qualify for spousal benefits if you are age 62 or older, or if you are under 62 caring for a child under 16 or disabled."
Cleaveland notes a few considerations to keep in mind. "One consideration is whether you are eligible for your own Social Security benefit. If you are, your benefits will begin and will be paid out first. If 50% of your husband's disability amount is higher than your total benefit, Social Security will pay you an additional amount to reach the combined higher total. Doing this prior to your own FRA will permanently lock your benefit in at the reduced amount. You should carefully consider if it makes sense to start your benefits early or wait until FRA.
"Assuming you decide to collect spousal benefits, when your husband reaches FRA and switches to his normal benefit amount, your amount will be adjusted accordingly. This means you will still receive your own benefit first and if 50% of his FRA amount is higher, you will receive an additional amount to reach the combined higher total."
"Another consideration," she adds, "is that other members of the family may also collect benefits." She lists the following: A divorced spouse, children, disabled child, and an adult child disabled before age 22, and explains, "Each family member is eligible for up to 50% of your husband's monthly SSDI benefit. This is subject to a maximum family amount, typically 150-180% of the disability benefit. There are many factors that this will be dependent upon. If there are multiple family members collecting and the total payout exceeds this specified maximum, benefits to family members will be reduced proportionately. Note that your husband's amount will not be affected."
There is an application process with Social Security for SSDI benefits and they have their own definition of disability that must be met. Cleaveland cautions that the process may be long, so it's important to remain patient and seek assistance from a professional who specializes in government benefits for disabilities. "If your husband is denied benefits initially, there is an appeal process that he can go through," she says.
Learn more about how to apply.
Got questions about the new tax law, Social Security, Medicare, retirement, investments, or money in general? Want to be considered for a Money Makeover? Email Robert.Powell@TheStreet.com. Kim McSheridan assisted with this report.
Question: My husband is five years from his full retirement age (FRA) and has a neurological disease that affects his mobility, but not his life expectancy. Collecting disability now would be close to his FRA amount. If he does collect disability, how will this affect the spousal benefit? Subscribe for full article
Get Access to Our Exclusive Content
Already subscribed? Log In