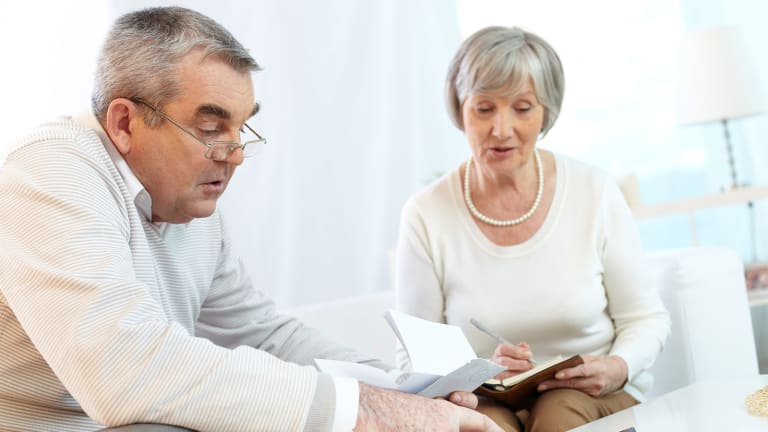 Ask Bob: Changes to Social Security's 'File and Suspend' Rules
Sometimes you actually have to go to the Social Security office to get what you're looking for.
Question: I turned 66 on March 20 of last year, and my wife turned 66 on July 1 of last year. So, we were both born before Jan. 2, 1954. We intend to collect our maximum Social Security benefits when we turn 70.
I filed and then attempted to suspend my benefits so that my wife could apply for a restricted application for spousal benefits only. I was not permitted to file and suspend. When I contacted the Social Security Administration, they advised me that the rules had been changed and that the "restricted application for spousal benefits only" is not available to my wife even though we were both born before 1954.
Is the Social Security Administration agent correct or do I have to challenge their position?
Answer: Your wife should be eligible for a restricted spousal application, says Jim Blankenship, a certified financial planner with Blankenship Financial Planning, blogger, and author of A Social Security Owner's Manual, Social Security for the Suddenly Single: Social Security Retirement and Survivor Benefits for Divorcees, and most recently A Medicare Owner's Manual.
"This is clear from the rule change in 2015 -- because she was born before 1954 and you have filed for your Social Security retirement benefit, and she has not filed for any benefit previously," he says.
Read more in Social Security's retirement benefits planner.
It is correct, however, that you can't file and suspend and enable your wife's restricted application. But after you file for your own benefit (and actively receive it) your wife should have the restricted application available to her, says Blankenship.
If necessary, you may need to visit a local Social Security Administration office to get the option you're looking for, although that shouldn't be a requirement, says Blankenship.
Got questions about Social Security, the new tax law, money, retirement and/or investments? Email Robert.Powell@TheStreet.com.
Question: I turned 66 on March 20 of last year, and my wife turned 66 on July 1 of last year. So, we were both born before Jan. 2, 1954. We intend to collect our maximum Social Security benefits when we turn 70. Subscribe for full article
Get Access to Our Exclusive Content
Already subscribed? Log In