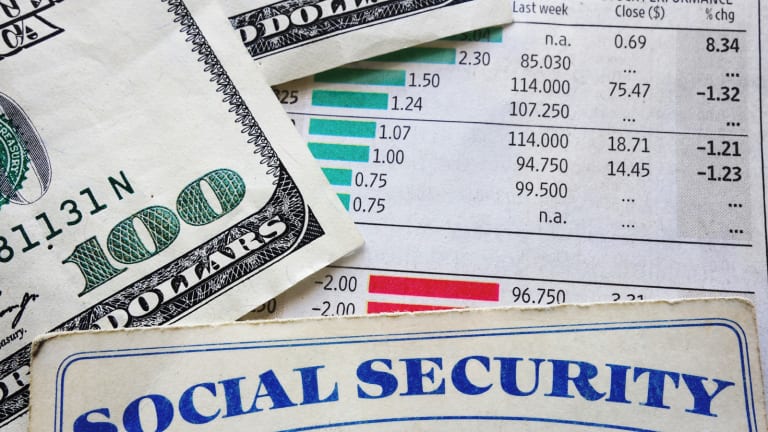 Ask Bob: Can My Husband Get Social Security if he Wasn't Born in the U.S.?
A reader wants to know if her husband will be eligible for Social Security spousal benefits.
A reader wants to know if her husband will be eligible for Social Security spousal benefits.
Question: I am 49 years old and working. My husband is not working since we came to the U.S five years ago. He is 55 years old now. I would like to know if my husband can apply and be eligible for Social Security benefits when he reaches age 62 or 65 from my Social Security benefits even if I am not retired yet?
Answer: So, you've asked a complex question that requires a milti-part answer, says Kathleen Sindell, a professor at the University of Maryland, University College and author of Social Security: Maximize Your Benefits.
First, is your husband lawfully in the U.S.? If so, he will meet the eligibility requirements to receive Social Security benefits, Sindell says.
Second, if your husband has never worked under Social Security he will be able to get benefits if he is at least 62 and you, the wife, are receiving benefits, getting disability benefits, or eligible for retirement benefits (your husband can get survivor benefits), says Sindell. Your husband can also qualify for Medicare at age 65, she says.
Third, the soonest you can apply for Social Security benefits is when you are 62 years old, says Sindell. Note, however, that if you apply for benefits at 62, your full retirement age (FRA) primary insurance amount (PIA) will be reduced by 30%.
"Therefore, your husband will be 68 when you apply for benefits at 62," says Sindell. "If he has never made any Social Security payments, he will then, as a spousal benefit, receive 35% of your benefits."
Sindell gave this example:
Let's say Mary was born in 1970 and her husband, James, was born in 1964. Mary's FRA PIA is $1,000. She applies as soon as possible. Consequently, at 62 she applies for benefits and receives $700 per month. This results in a 30% reduction of her FRA benefit amount. If her husband applies for benefits on her earnings record, at FRA, he would have received $500 (50% of what his spouse is paid). However, due to applying on his wife's age 62 benefits, his spousal benefit is reduced to $325, a 35% reduction.
To sum it up, if Mary and James wait until Mary reaches full retirement age they will receive $1,500 per month. If Mary and James apply when Mary is 62, they will receive $1,025 per month.
Note: It is important to remember that this is a permanent reduction and will not change when the Mary reaches FRA.
Got questions about the new tax law, Social Security, Medicare, retirement, investments, or money in general? Want to be considered for a Money Makeover? Email Robert.Powell@TheStreet.com.
Question: I am 49 years old and working. My husband is not working since we came to the U.S five years ago. He is 55 years old now. I would like to know if my husband can apply and be eligible for Social Security benefits when he reaches age 62 or 65 from my Social Security benefits even if I am not retired yet? Subscribe for full article
Get Access to Our Exclusive Content
Already subscribed? Log In