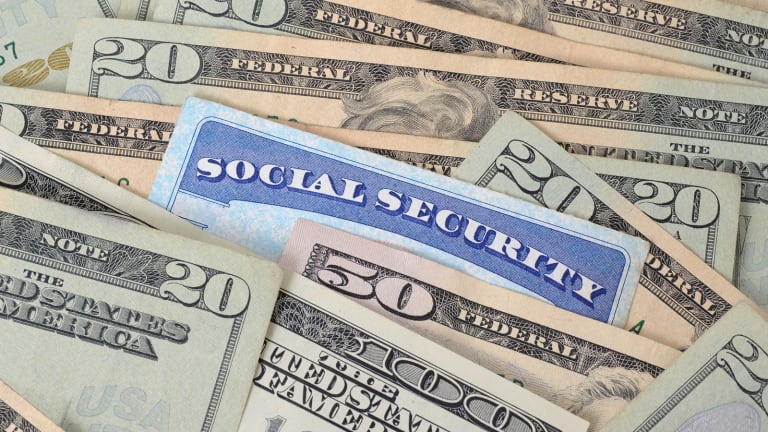 Question: I will turn 60 in September. I have been disabled since 2013 and started to collect disability in 2015. I will never work again. I was married to my first husband for 26 years. My ex is 74-years-old and has been collecting Social Security since he was 63. I remarried in 2013 but just filed for legal separation. I cannot file for divorce until February 2019 due to the law requiring a full year of separation. My husband, who is 62, is collecting Social Security.
Can I continue to collect disability and collect my first husband's Social Security when I am divorced? Or can I file for his Social Security when I turn 62? I realize it will be reduced since I am not of age 67 (full retirement age). I am not sure if I can collect disability for myself and Social Security based on a prior marriage. Can one collect both disability and Social Security based on my situation? Is there any recommendation you can give me as to what I can be allowed to do?
Answer: A person can collect both disability payments on their own record and spousal (or ex-spouse) benefits, but the disability benefits will be reduced, says Joseph Stenken, an advanced markets product consultant with Ameritas.
"A person cannot file for ex-spouse benefits if they are married, although they can continue to collect benefits based on an ex-spouse's record after a remarriage," he says. "Once you are divorced from your second husband you can elect benefits off your first husband's record, but then your disability benefits will be reduced."
Note too, Stenken says, that Social Security will automatically switch you from disability to retirement benefits at full retirement age. Read What You Need to Know When You Get Social Security Disability Benefits.
As for a recommendation, Stenken says it really depends on the amount you receive in disability benefits and what could be received from your ex-spouses' records. "Generally though, the longer a person waits to receive retirement benefits -- either on their own or a spouse/ex-spouse -- the higher the amount they will get," he says. "But the decision could also be affected by estimated life expectancy and current finances."
Got questions about the new tax law, Social Security, Medicare, retirement, investments, or money in general? Want to be considered for a Money Makeover? Email Robert.Powell@TheStreet.com.
Question: I will turn 60 in September. I have been disabled since 2013 and started to collect disability in 2015. I will never work again. I was married to my first husband for 26 years. My ex is 74-years-old and has been collecting Social Security since he was 63. I remarried in 2013 but just filed for legal separation. I cannot file for divorce until February 2019 due to the law requiring a full year of separation. My husband, who is 62, is collecting Social Security. Subscribe for full article
Get Access to Our Exclusive Content
Already subscribed? Log In