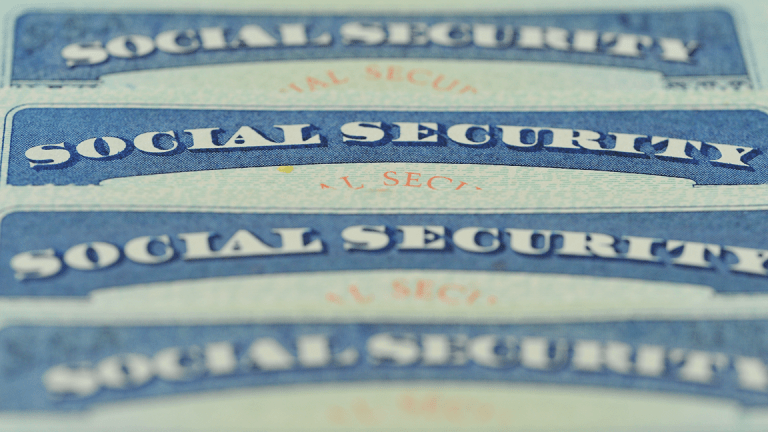 Ask Bob: Can I Claim 2 Survivor Benefits and Then my Own Social Security?
A reader's looking for the optimal Social Security claiming strategy for his father.
Question: My father is the survivor of two wives. He was born in 1958 and will soon be eligible for survivor benefits. I believe I have, for the most part, a good understanding of survivor benefits and how to calculate benefits.
However, one question I have been unable to answer is about the benefits of two deceased spouses. I understand that one can only collect benefits form a single account at a time, but can one claim survivor benefits on a spouse's account and then later switch to another account?
Ultimately, I am trying to work out an optimal strategy for my father that would look something like the following. At age 60, begin survivor benefits on the lowest valued account. At full retirement age (FRA) begin survivor benefits on the second account.
Finally, at age 70, begin receiving personal retirement benefits with all delayed retirement credits.
Is what I've described optimal and possible? Or can one only collect survivor benefits (the highest valued account) even with being a two-time survivor?
Answer: Your father will be allowed to file as you described: first for survivor's (widower's) benefits based on one late spouse's record, and then later for survivor's benefits based on the other late spouse's record, according to Jim Blankenship, a certified financial planner with Blankenship Financial Planning, a blogger, and author of A Social Security Owner's Manual and Social Security for the Suddenly Single: Social Security Retirement and Survivor Benefits for Divorcees.
"Neither of these filings will impact the other, nor will these filings impact his own benefit when he files later at age 70," says Blankenship.
Question: I am 73 and have been collecting my Social Security since I was 62. My wife of four years is 69 and has been collecting survivor benefits from a former spouse since age 62. My wife plans to begin collecting her own Social Security at age 70 because her benefit then will be higher than her survivor benefit.
However, I have read that survivor benefits and regular benefits come from different Social Security funds. Is it possible for her to receive both? Lastly, if I precede her in death, what would be her optimal strategy to maximize benefits?
Answer: Your wife is not allowed to collect both benefits simultaneously, says Blankenship. She is restricted to collecting only the larger of the two, once she files for her own benefit.
As for your question about optimal strategy upon your death, if the survivor benefit based on your record would be higher than her current benefit, upon your death she should switch to the survivor benefit, says Blankenship.
Read more: How Death and Widowhood Affect Social Security Benefits
Question: My father is the survivor of two wives. He was born in 1958 and will soon be eligible for survivor benefits. I believe I have, for the most part, a good understanding of survivor benefits and how to calculate benefits. Subscribe for full article
Get Access to Our Exclusive Content
Already subscribed? Log In