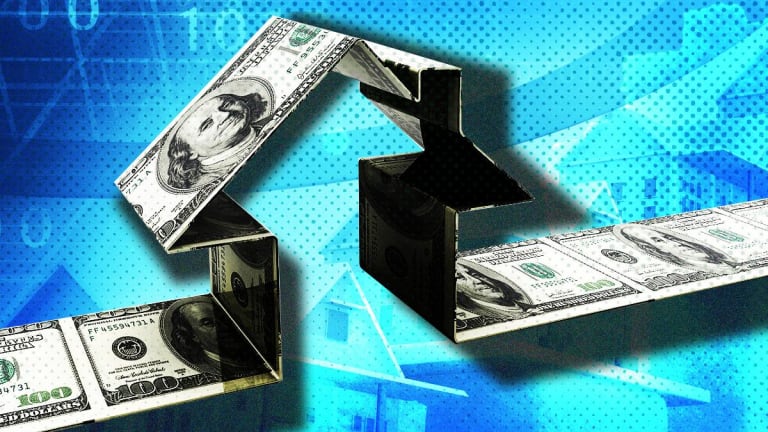 Ask Bob: Buying Real Estate With a Self-Directed IRA
A reader wants to know about buying real estate, and protecting their 401(k) savings during market volatility.
Question: I am a small business owner and left my 401(k) with my previous employer. I had opened up a self-directed IRA with the intention of transferring this balance into it. I am planning to use that money as a down payment for multi-family real estate investments. I'm concerned about the volatility of this money as it sits in my current 401(k) account. If we were to experience a downturn, I could possibly lose a good part of that money that I'll need for a down payment. At 52, I don't have the time luxuries of a younger man. I don't currently contribute to any savings due to my small business ups and downs. Would you have any advice on what I could do to protect myself from an impending crash to hold on to most or all of this cash while I continue to search for the right property?
Answer: If you are concerned with the risk of loss to your 401(k) funds because you want to avoid market volatility and require safety of principal, consider investing the funds in your 401(k) in a money market or a near equivalent fund such as a guaranteed investment contract (GIC), or stable-value fund, or a short-term bond fund.
"The bond fund could still potentially lose value if interest rates rise in the interim so a true cash reserve would be best," says says Lora Hoff, a wealth manager with Investment Planners.
Read more about smart 401(k) investing from FINRA.
Another option would be to roll/transfer the funds in your 401(k) into an IRA, and invest those funds in a money market mutual fund or CDs.
As for using the money in our 401(k) as down payment for multi-family real estate, there are several issues, says Hoff. "This too could be a very risky place to put your retirement dollars and could also potentially create unrelated business income tax or UBIT," she says.
Read 4 things to know about self-directed IRAs and Self-directed IRAs and unrelated business income tax.
Another option: "As a self-employed business owner, you could set up a 401(k) or profit-sharing plan, roll those funds in and then take a loan of up to 50% or $50,000, whichever is less," says Hoff. "If this would possibly be enough for your down payment, then this would allow you to hold the building outside of your IRA, not have any withdrawal penalties and avoid UBIT as well as actually taking advantage of the depreciation and tax savings from real estate investing."
One word of caution: "Please make sure you have sought good tax and planning advice before you actually pull the trigger on this transaction," says Hoff.
Also read the consumer-focused articles on these websites: The Retirement Industry Trust Association and Equity Trust: Beginner's Guide to Self-Directed IRAs.
Question: I am a small business owner and left my 401(k) with my previous employer. I had opened up a self-directed IRA with the intention of transferring this balance into it. I am planning to use that money as a down payment for multi-family real estate investments. I'm concerned about the volatility of this money as it sits in my current 401(k) account. If we were to experience a downturn, I could possibly lose a good part of that money that I'll need for a down payment. At 52, I don't have the time luxuries of a younger man. I don't currently contribute to any savings due to my small business ups and downs. Would you have any advice on what I could do to protect myself from an impending crash to hold on to most or all of this cash while I continue to search for the right property? Subscribe for full article
Get Access to Our Exclusive Content
Already subscribed? Log In