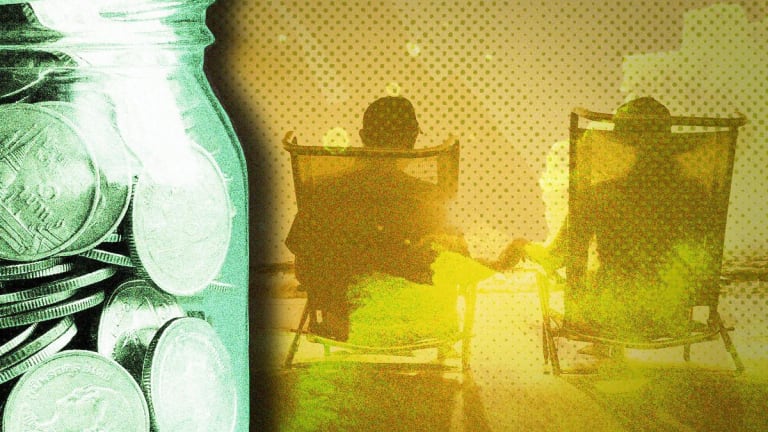 Ask Bob: Best Strategies for Couples Claiming Social Security
This couple is carefully planning when to claim primary Social Security benefits and when to file for spousal benefits.
Question: My wife turned 66 in July 2019. She was born in 1953. I turn 66 in March 2020. I was born in 1954. Her full retirement age (FRA) Social Security payment at age 66 based on her own earnings record will be less than 50% of mine whenever I claim, so we want her to be able to get the higher 50% spousal amount based on my earnings record and Social Security amount whenever I choose to start mine.
We were thinking of starting her Social Security in July, based on her own earnings record, and waiting to start mine until I turn age 70. By starting hers in July at her FRA 66, we'd have some Social Security income coming in during years 2019-2024, until I start mine at age 70 in 2024.
My first question: If she starts her Social Security in July 2019 at her FRA of 66, based on her own earnings record, and I wait to start mine until age 70 in 2024, will she at that time (when I start mine at age 70) be able to increase her Social Security amount to the higher 50% spousal amount based on my Social Security amount at age 70 when I start it, or will she be stuck with her lower amount because she started getting hers in 2019 before I started mine in 2024?
What happens if she's started hers at her FRA, 66, and I die before I start mine? Will she get a survivor benefit amount based on what my amount would have been as of the date of my death (which would be higher than my FRA 66 amount if I happened to die say at age 68 as an example)?
In addition to answering my two questions above, if you know of a better strategy based on what I've outlined above, I'd welcome any recommended alternative you think would be better.
Answer: Here's what Natalie Briaud Pine, a managing partner and lead adviser at Briaud Financial Advisors, had to say:
If your wife starts her Social Security benefit at her full retirement age, then she will receive 100% of what she is eligible to. Then, as soon as you file (i.e. when you turn 70), she will receive the greater of 50% of your full retirement age benefit or 100% of her benefit. Any increase should happen automatically when you file, but it is always good to remind Social Security that they need to look at hers when you do. Keep in mind, she does not get 50% of your age 70 benefit, rather she is only eligible for 50% of your full retirement age benefit no matter when she files -- if that is higher than her own.
If she starts hers at age 66 and you die before you start yours, she can choose between 100% of the benefit you would have received as of the date of your death (so age 68 in your example below) or her own (as long as you were past your full retirement age). Assuming yours is a lot higher than hers, she would simply file on your record and start receiving your benefit when you die. 
If your full retirement age benefit is over half of her full retirement age benefit, what you have outlined is a great strategy. However, for those born before Jan. 2, 1954, there would be an additional opportunity to file a restricted application on their wife's benefit and get 50% of their wife's full retirement age benefit without impacting the growth of their own benefit.
Got questions about Social Security, saving and investing for retirement or the new tax law? Email
.
Question: My wife turned 66 in July 2019. She was born in 1953. I turn 66 in March 2020. I was born in 1954. Her full retirement age (FRA) Social Security payment at age 66 based on her own earnings record will be less than 50% of mine whenever I claim, so we want her to be able to get the higher 50% spousal amount based on my earnings record and Social Security amount whenever I choose to start mine. Subscribe for full article
Get Access to Our Exclusive Content
Already subscribed? Log In