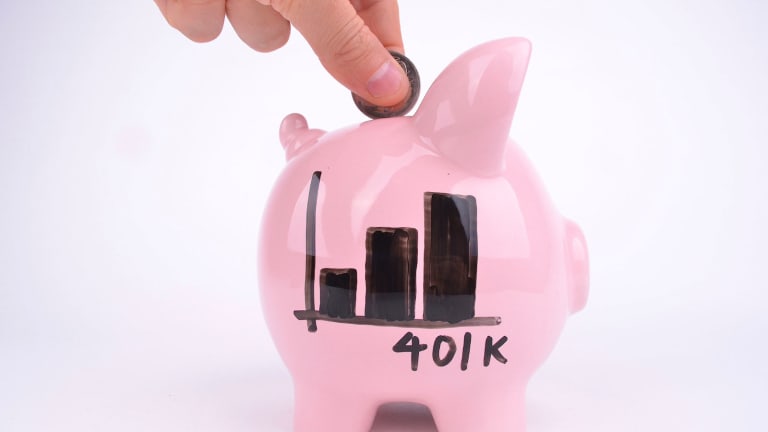 Ask Bob: Are Employers Required to Match 401(k) Contributions?
Companies aren't forced to match workers' 401(k) contributions, but it's a great investment, says adviser Dennis Markway.
Companies aren't forced to match workers' 401(k) contributions, but it's a great investment, says adviser Dennis Markway.
Question: I'm retired from a law enforcement career, receiving a pension, and working for a security company. This company offers a 401(k). However, it contributes nothing to it, which I think is pretty sad. I opened up a Roth IRA some years ago on my own. My question is, do companies get some tax break for offering a 401(k) to employees? My other question (which I think I know the answer to) is, are they required to contribute anything to it? Obviously not, since this company doesn't.
Answer: It's a great question, says Dennis Markway, CFP, president and founder of Iron Horse Wealth Management, LLC. Unfortunately, he adds, employers have no obligation to provide a matching contribution on retirement plans.
Markway explains that many employers elect to match retirement plan contributions for a variety of reasons: strategically, to attract and retain employees; benevolently, to ensure they fulfill the purpose of the plan of making sure employees are successful in building for retirement and deferring taxes; to comply with plan design safe harbors; or to open up availability for the owners/executives to build for retirement or save on taxes, too. So much depends on the employer's belief about the purpose of their plan.
As for incentives, Markway says the direct government tax breaks are in the form of tax deductions for expenses incurred. And while those taxes deferred can be significant, he says there are some studies that suggest that the net impact to business owners is financially negative rather than positive to offer matches.
But while the math may suggest financial disincentive, many employers attest to the impact offering a match has on employee retention, engagement, and productivity, or believe it is socially responsible to make sure their employees have the opportunity to retire successfully.
"Personally, I happen to believe it is my moral and ethical obligation to participate in the success of my employees' retirement," Markway said. "Given the amount of time and commitment I receive from my people, it's the least I can do. And I couldn't imagine a better return on investment than the people I partner with retiring successfully."
Got questions about the new tax law, Social Security, Medicare, retirement, investments, or money in general? Want to be considered for a Money Makeover? Email Robert.Powell@TheStreet.com. Kim McSheridan assisted with this report.
Question: I'm retired from a law enforcement career, receiving a pension, and working for a security company. This company offers a 401(k). However, it contributes nothing to it, which I think is pretty sad. I opened up a Roth IRA some years ago on my own. My question is, do companies get some tax break for offering a 401(k) to employees? My other question (which I think I know the answer to) is, are they required to contribute anything to it? Obviously not, since this company doesn't. Subscribe for full article
Get Access to Our Exclusive Content
Already subscribed? Log In