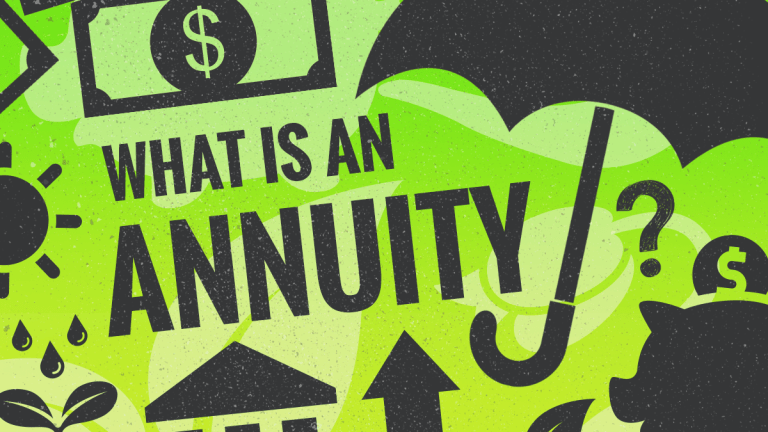 Ask Bob: Annuities and Retirement Plans
A reader asks about a single premium immediate annuity, or SPIA.
Question: AARP, along with New York Life, is sponsoring a guaranteed income annuity and I was wondering what your thoughts might be regarding investing a sizable amount of retirement funds in exchange for a guarantee of income on a monthly basis.
Answer: This is a single premium immediate annuity, or SPIA, or what is sometimes called a "pension annuity," says Stan Haithcock, an annuity expert and author of several books about annuities.
In essence, he says, it's a guaranteed lifetime income stream based on your life expectancy. It's a transfer of risk to New York for them to pay regardless of how long you live. "You can structure the policy so that if you die early in the contract, 100% of any unused money goes to your listed beneficiary ... and the annuity company does not keep a penny under any circumstance," says Haithcock. "You can customize the SPIA contract to your specific goals."
If you need immediate income, guaranteed for life, or a specific period of time, or both, then SPIAs are the best contractual solution available, he says. "But I would suggest quoting all carriers in order to make sure you are getting the highest contractual guarantee for your specific situation," says Haithcock.
New York Life is a leader in SPIAs, but, says Haithcock, there are a lot of carriers that offer this type of annuity lifetime income contractual guarantee and all carriers should be quoted because SPIAs are a commodity product.
Here's a video that fully explains SPIAs.
Here's a link to a free book on SPIAs.
Question: AARP, along with New York Life, is sponsoring a guaranteed income annuity and I was wondering what your thoughts might be regarding investing a sizable amount of retirement funds in exchange for a guarantee of income on a monthly basis.Subscribe for full article
Get Access to Our Exclusive Content
Already subscribed? Log In