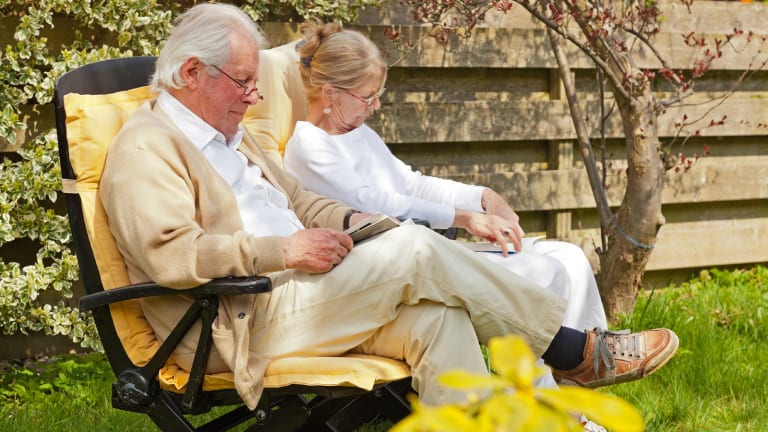 Ask Bob: Am I Entitled to Social Security Spousal and Survivor Benefits?
A reader asks about spousal and survivor benefits from Social Security.
A reader asks about spousal and survivor benefits from Social Security.
Question: My husband is 82 and I am 72. He currently collects from Social Security about $1,100 per month, and I collect $245 per month. I have never applied for spousal benefits, which I think clearly would be more than what I'm collecting on my own. Am I entitled to a larger amount, and am I still eligible to apply/change my benefit? Should my husband die before me, are his benefits transferred to me?
Answer: Assuming that the $245 that you are currently receiving is based on your earnings record, you are entitled to a spousal benefit, says Brian Vosberg, president of Vosberg & Associates and author of The Complete Retiree's Guide to Social Security: Powerful Strategies to Maximize Retirement Benefits and Get the Most From Your Money.
"You are entitled to 50% of your husband's full retirement age benefit," he says. "Should your benefits as a spouse be higher than your own retirement benefits, you can get a combination of benefits equaling the higher spousal amount."
Keep in mind that if you turned on your own benefits prior to your full retirement age or FRA, then your spousal benefits will be reduced by a percentage based on the number of months in which you took benefit early.
As for your survivor benefit, that amount would be based on the earnings of the person who died, in this case your husband. The monthly amount you would get is a percentage of the deceased's basic Social Security benefit. In your case, a widow at FRA or older would get 100% of your husband's benefit amount. Read more about survivor benefits from the Social Security Administration.
Read more from Retirement Daily about Social Security benefits:
How Death and Widowhood Affect Social Security Benefits
Social Security Claiming Strategies: How to Get the Biggest Spousal Benefits
Got questions about the new tax law, Social Security, Medicare, retirement, investments, or money in general? Want to be considered for a Money Makeover? Email Robert.Powell@TheStreet.com.
Question: My husband is 82 and I am 72. He currently collects from Social Security about $1,100 per month, and I collect $245 per month. I have never applied for spousal benefits, which I think clearly would be more than what I'm collecting on my own. Am I entitled to a larger amount, and am I still eligible to apply/change my benefit? Should my husband die before me, are his benefits transferred to me? Subscribe for full article
Get Access to Our Exclusive Content
Already subscribed? Log In