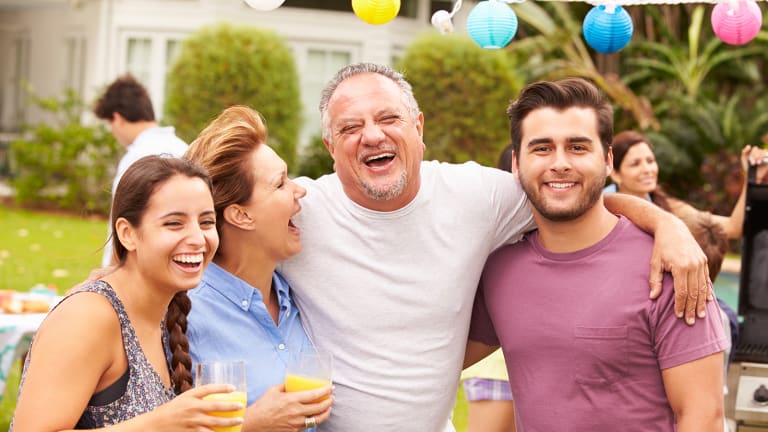 Communal Living for Millennials
Millennials are flocking to cities like New York, San Francisco and Austin for jobs. But too often they are arriving to find sky-high rents that have put one-bedrooms and even studios out of reach. Enter a wave of start-ups that pair people with roommates.
Millennials are flocking to cities across the country. And as rents soar in hotspots like Boston, New York and San Francisco, stories abound of spare couches being rented out by the month and people turning vans or trucks into makeshift apartments.
But a new wave of co-living startups wants to turn rental market misery into gold, helping millennials and others team up with roommates, land a decent place to live, and beat the high rents.
Enter companies like Bedly, Roomi, Common, Ollie, WeLive and Nesterly, which, armed with venture capital money, are rolling out rental networks in the nation's priciest housing markets and launching plans for wider expansions down the line.
The market is ripe for such services, entrepreneurs in the co-living space contend, with rents on studios and one-bedroom apartments unaffordable to a growing number of millennials.
"It is still at an early stage," said Justine Moore, a recent Stanford graduate who, along with her twin sister Olivia, is exploring investment opportunities in the co-living sector for Charles River Ventures, or CRV. "We think this is not just a coastal elite trend but something that could work in a much broader array of places."
In 11 out of the nation's top 25 metro markets, millennials face spending more than 30% of their income on rent, with financial advisors typically warning against anything above that mark, according to a study by Trulia.
For most millennials in first jobs or early in their careers, it has made teaming up with roommates more of a necessity than an option.
"Nearly one-third of U.S. renters now live in shared housing," says Ajay Yadav, chief executive and founder of roommate matching app and platform, Roomi. "It's not a trend, it is a lifestyle change."
Still, while newly launched companies are flooding into the millennial rental niche, they are also taking very different approaches when it comes to the services they offer.
Companies, like Common and Bedly, are offering an all-inclusive, we'll-take-care-of-it-all approach while others, such Roomi, are focusing on the roommate search, with the rest of it up to you. 
Others, like Ollie and WeLive are pushing luxury apartment buildings that feature relatively small living spaces matched with generous common areas.
There are now a dozen or more different companies targeting different parts of the co-living niche.
Martin Greenberg launched Bedly after enduring a miserable experience trying to find an apartment in New York after getting a job in the city.
He showed up at one apartment expecting to meet a new roommate. Instead, he found the "roommate" was actually a broker looking for a 15% cut of his rent every month.
Bedly has agreements with landlords in New York and Boston covering more than 600 apartments, mostly two or three bedroom. Bedly collects payment for your last month of rent or for a security deposit prior to your move in. 
Rents start at $1,000 a month for a fully furnished room in a two or three bedroom apartment in an all-inclusive package that includes utilities and other costs. Once in the Bedly network, tenants can transfer to different apartments, depending on their job situation, or simply wanting a better roommate fit.
Bedly hires cleaners to keep things tidy and maintenance workers to make any needed repairs.
Greenberg notes that for people starting a new job or moving to a new city, the challenge of finding an apartment in a tight market only adds to their overall stress.
"Those are really stressful times in peoples' lives," Greenberg notes. "It is compounded by a bad housing search."
The idea is to take the "friction" out of the experience of apartment hunting, which Greenberg calls "hell."
"It is out-of-the-box living," he notes. "You find a place and you can book it in five minutes."
For his part, Yadav, Roomi's founder, launched his mobile app and online roommate matching service while sleeping on a friend's couch.
Roomi focuses on helping roommates find roommates, enabling them to check out their interests and determine whether there's a match, with users required to spill the beans upfront on pet allergies, smoking habits and social interests.
The company runs criminal background checks on users.
Roomi is now available in several cities, including New York, Los Angeles, San Francisco, Austin, Washington, D.C. and Boston. Roomi has 275,000 rooms on its platform and 1.1 million registered users.
"The way people live is changing," Yadav says. "It is going to be shared communal living."
Yet another wave of co-living startups have more in common with luxury apartment developments than with roommate matching apps like Roomi, but with a focus on meeting the needs of millennials.
Ollie offers luxury apartment living in buildings in New York, Jersey City and Pittsburgh that feature micro-units and shared suites paired with "hotel-style conveniences," including a "weekly tidy" and "monthly housekeeping." Ollie offerings include communal lounges, pools, roof decks and juice bars, and spas.
WeLive, which offers fully furnished apartments in New York and Washington, D.C., takes a similar approach; one, as it stresses on its website, does not include matching roommates.
Private studios start at $3,050 while four bedrooms are $7,600 and up, or somewhat less than $2,000 apiece.
Co-living start-ups typically rent their apartments for anywhere from 15% to 30% below the going market rate, note the Moore sisters in a recent article on the sector.
"Rising rents have pushed many to sacrifice privacy in exchange for safe but small living spaces shared with roommates," the Moores write.