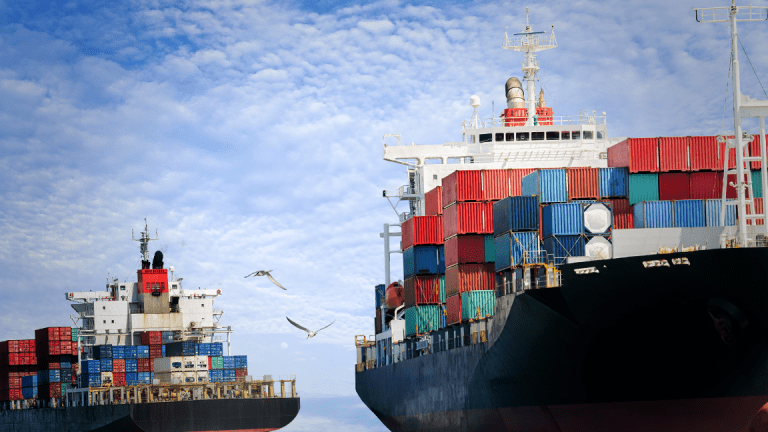 Publish date:
WTO Withdrawal by U.S. Would Cause Layoffs and Retaliation, Experts Say
NAFTA isn't the only trade agreement President Trump has problems with.
NAFTA isn't the only trade agreement President Trump has problems with.
NAFTA isn't the only trade agreement President Trump has problems with.
President Trump has considered pulling the U.S. from the World Trade Organization, counselor to the president Kellyanne Conway said on Fox Business Friday. However, experts agree that withdrawing from the intergovernmental organization would exacerbate business' suffering from already strong trade tensions.
"The President evidently thinks he can get better trade deals for U.S. business by ignoring WTO rules and instead using unjustified 'national security tariffs' and unilateral tariff increases," Babson College professor of economics Kent Jones said. "For firms with modest profit margins that are dependent either on exports or imported inputs, the President's belligerent trade policies may very well result in their bankruptcy, along with layoffs of their workers."
While a withdrawal would free the President to levy tariffs without restrictions, it would also leave American businesses more vulnerable to retaliatory tariffs from other countries, according to Maia Linask, associate professor of economics at the University of Richmond's Robins School of Business.
"The short answer is that if the U.S. withdraws from the WTO, then other WTO members are free to charge whatever tariffs they want on imports from the U.S. without violating any of the commitments they have made as WTO members," Linask said. "This would put U.S. businesses at a severe disadvantage in foreign markets since businesses in WTO member countries would not be subject to those higher tariff rates."
Other countries would be able to target American goods by taxing them at rates above those the maximum allowed for the 164 member nations of the WTO, Linask said. Businesses across every "trade-sensitive sector" and "any big companies with complex supply structures or diversified international presences" will be affected, Partner & Managing Director for AT Kearney's Global Business Policy Council Erik Peterson said.
However, it is too early for investors to panic, said Boris Epshteyn, a former assistant to President Trump and now the chief political analyst for Sinclair Broadcast Group.
"Would I say a withdrawal from the WTO is imminent? No," Epshteyn said. "The key thing to look into with the WTO is that it's not a vehicle that is used by other members to hurt American workers or the American economy ... The president is looking at all options to protect the American economy and American workers."
According to Epshteyn, the President may be able to secure a deal with the WTO before following through with his threats as he did with South Korea in March. The strategy is risky for American businesses who would be caught in the crossfire, Jones said.
"The President seems to relish chaos in his negotiating strategy," Jones said. "For global trade, this is poison. Stable, predictable trade rules and mutual compliance among all WTO members are essential for U.S. businesses to make commercial and investment decisions rationally."