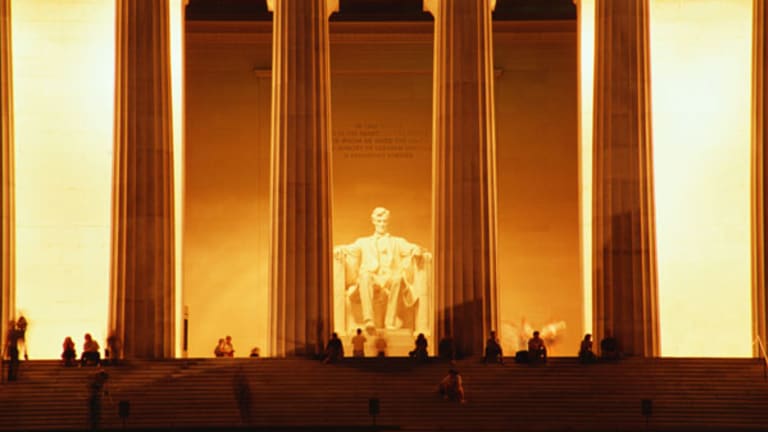 Woman Alleges 13-Year Affair With Herman Cain
The former Godfather's Pizza CEO denies the relationship.
NEW YORK (
) -- An Atlanta businesswoman said Monday that she and Herman Cain had a 13-year affair, and the former Godfather's Pizza CEO has denied the accusation.
The news could further
derail Cain's already sputtering campaign as the GOP presidential hopeful has had to deflect multiple sexual harassment
allegations since the beginning of November.
"This individual is going to accuse me of an affair for an extended period of time,"
Cain told
CNN's
"Situation Room" on Monday.
Atlanta television station
WAGA
reported that a woman identified as Ginger White had the alleged affair with Cain a few minutes after he spoke to
CNN
.
"I was aware that he was married, and I was also aware that I was involved in a very inappropriate situation relationship," White told
WAGA
.
WAGA released a statement that Cain's lawyer gave to the station: "Cain has been informed today that your television station plans to broadcast a story this evening in which a female will make an accusation that she engaged in a 13-year-long physical relationship with Mr. Cain. This is not an accusation of harassment in the workplace -- this is not an accusation of an assault -- which are subject matters of legitimate inquiry to a political candidate."
-- Written by Joe Deaux in New York.
>Contact me here:
.
>Follow me on Twitter:
.