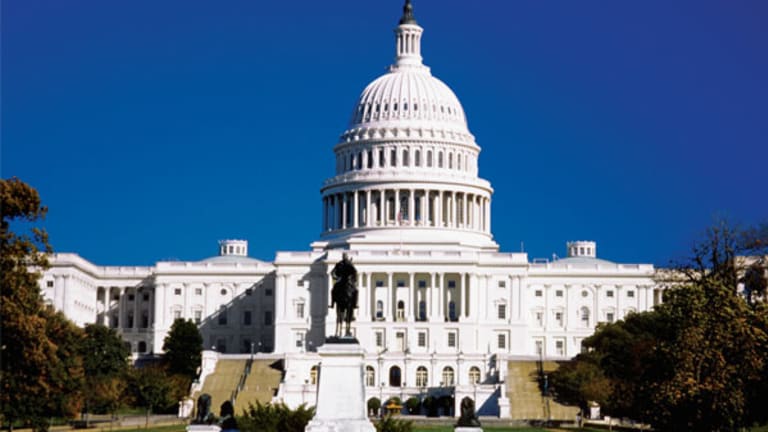 Why Romney's N.H. Lead Isn't Like Obama's in 2008
An unthinkable scenario in the New Hampshire primary: Mitt Romney's wide poll margin could be as soft as Barack Obama's there in 2008.
NEW YORK (
) -- Twitter and the political blogosphere blew up Tuesday as pundits, journalists and real voters posited an unthinkable scenario in the New Hampshire primary: Mitt Romney's wide poll margin could be as soft as Barack Obama's there in 2008.
Obama led Hillary Clinton in 2008 by an
average of 38.3% to 30% in pre-primary polling in New Hampshire, but Clinton ended up winning the state 39% to 36.4%. The discrepancy between the polls and the final results caused uproar among media outlets.
Comparison of the 2008 Democratic race and the 2012 GOP race is likely a poor way to assess how Romney might finish Tuesday evening in the New Hampshire primary, a race that Nate Silver of the
New York Times'
FiveThirtyEight blog gives Romney a 98.9% chance of winning.
"Each cycle has its own rhythm, each cycle has its own pace and it is usually a fool's errand to try to compare past cycles and past races as an apples-to-apples comparison," says Rich Killion, a New Hampshire Republican strategist. "There's things you can discern from them, there's things you certainly can learn from them, but to make wholesale comparisons ...
people are trying to grasp for something to make what they wish become reality."
Romney holds an even larger lead against his next closest opponent than Obama did against Clinton in 2008. An average of polls estimated by
RealClearPolitics.com
finds Romney ahead of Ron Paul, 37.5% to 17.5%.
Political scientists Michael Traugott and Christopher Wlezien wrote in a 2009 Public Opinion Quarterly article "The Dynamics of Poll Performance During the 2008 Presidential Nomination Contest" that part of the problem with the 2008 New Hampshire polls was the underestimation of support for Clinton. Obama's numbers, the authors wrote, were generally quite accurate.
Traugott, in line with his 2009 findings of underestimation, says in an email that he thinks Romney could come closer to 44% than the near-40% average he's had in the week leading up to the primary.
The Democratic primary race for New Hampshire was also an isolated incident for polling in 2008, and the American Association for Public Opinion Research committee established to investigate what happened only had to reexamine that specific race, says Glen Bolger, a Republican pollster for Public Opinion Strategies.
"There wasn't a whole series of blown polls in multiple states, it was New Hampshire, so there was something unique about it," Bolger says. "I think it had to do more with campaigning and who turned out
in 2008."
So can Paul and the others close the gap? They could, but unpredictability is more likely to occur in the race for second.
A key difference between 2008's surprise and Tuesday's primary is that Obama and Clinton were part of a race that involved two insurgent candidates with virtually no other viable option (John Edwards maybe) for Granite State voters, whereas this year's GOP field makes up a multi-candidate race. Paul, Jon Huntsman, Newt Gingrich and Rick Santorum could each
finish as high as second and as low as fifth.
With Romney so far ahead, the remaining candidates could split the remainder of the undecided vote among themselves. But even if the undecided voters all went to one non-Romney candidate, it would probably make the race tighter before it catapulted one of them into first place.
"Keep in mind today: Hillary Clinton won the 2008 Democratic primary in New Hampshire," Steve Forbes tweeted Tuesday morning.
True, it's impossible to be certain about the outcome of the primary before precincts report the actual results, but it's important to appreciate why Tuesday's race is different from what happened in 2008.
-- Written by Joe Deaux in New York.
>Contact by
.
>Follow Joe Deaux on
. Subscribe on
.