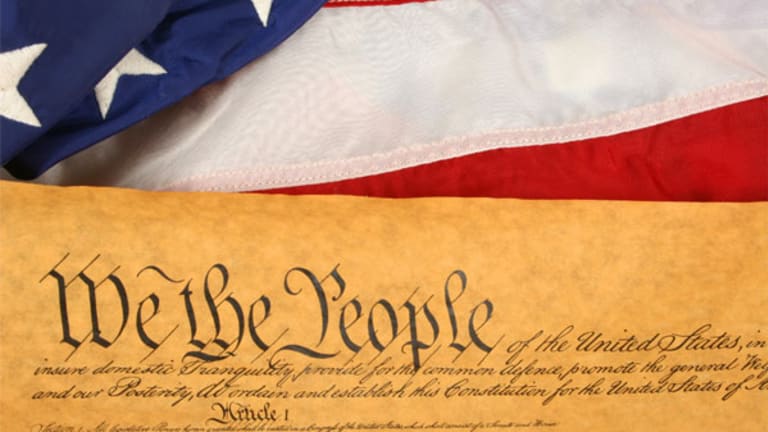 DETROIT (
) -- March is not only a key month in identifying the Republican presidential nominee. It could also have a major impact on President Barack Obama's re-election campaign.
That's because Obama has tied the campaign to a manufacturing resurgence, particularly in autos, and March will likely be a tell month for auto sales.
President Barack Obama's re-election campaign is tied to a manufacturing resurgence, particularly in autos.
While February auto sales were surprisingly high and raised expectations for full-year results, March sales are considered to be a truer economic gauge. March sales are historically higher than in January and February, and are a larger component in computing the seasonally adjusted annualized sales rate, an important industry metric.
"To hit 15 million in February, breaking out of the 14 millions for the first time in four years, is eye-opening, but March is by far the most important month in the first quarter," says Jeffrey Coats, CEO of online auto-buying site
Autobytel
(ABTL)
. "In terms of the number of cars that need to be sold to get to a SAAR of 15 million, it is meaningfully in excess of the 1.15 million sold in February."
10 Top Warren Buffett Dividend Stocks
In February, auto sales gained 16.1%, exceeding expectations, which were in the single digits, and the SAAR was 15.1 million, the highest since 15.03 in March 2008.
U.S. light vehicle sales exceeded 16 million every year from 1999 through 2007. They sank to 13.2 million in 2008 and to 10.4 million in 2009, the lowest since 1982. In 2010, a recovery began, with sales of 11.6 million. Last year, sales reached 12.8 million.
The clear trend toward higher and higher sales numbers should benefit Obama, if they continue. Auto sales numbers "are an important indicator of consumer confidence," Coats says. "They indicate that unemployment has come down, people are feeling more comfortable, and maybe there is a light at the end of the tunnel from a housing standpoint."
"Usually, housing leads the economy out of a recession, but this time it is manufacturing," he says. "Obama is being hammered because of the auto bailout, but that saved jobs and now it's driving the economy."
10 Stocks to Own During a Dividend Bubble
The auto industry bailout became a key issue in last week's Michigan Republican presidential primary, with all four candidates opposed, creating complications in the industry's heartland. It remains an issue in Tuesday's primary in neighboring Ohio, which also has a large auto industry presence.
GM
(GM) - Get General Motors Company (GM) Report
employs about 9,900 workers at seven Ohio facilities. The largest is the Lordstown complex, which employs about 4,500 and makes the Cruze.
Chrysler
, the other major beneficiary of the auto bailouts, employs 2,882 Ohio workers, including 1,894 at the
where Jeeps are made.
In ads unveiled last week and now showing in Ohio, the American Federation of State, County and Municipal Employees is spending $500,000 on a campaign that calls attention to Romney's opposition to the auto bailout, a preview of one aspect of the Democratic campaign should Romney win the nomination.
In the ad's opening, a narrator proclaims that "an entire industry was saved -- 1.4 million jobs preserved." Romney is seen for a few seconds, saying "Don't give them money. Let Detroit go bankrupt." Then the narrator says: "Romney would have turned his back on us in the depths of the recession."
3 Stocks Investors Are Selling But Should Be Buying
Romney has said he would have supported a "managed bankruptcy." Critics, though, say there was no private capital at the time that could have done what the government did. In a speech to the United Auto Workers last week, former president Bill Clinton declared "Every time I hear Mr. Romney talking about this I think his daddy must be turning over in his grave. We could not afford to lose a million and a half to 2 million jobs," George Romney was CEO of American Motors and later governor of Michigan.
Clinton also said that the auto industry rescue was "the most important thing that was initiated by President Obama and the administration."
-- Written by Ted Reed in Charlotte, N.C.
>To contact the writer of this article, click here:
Ted Reed
>To follow the writer on Twitter, go to
.