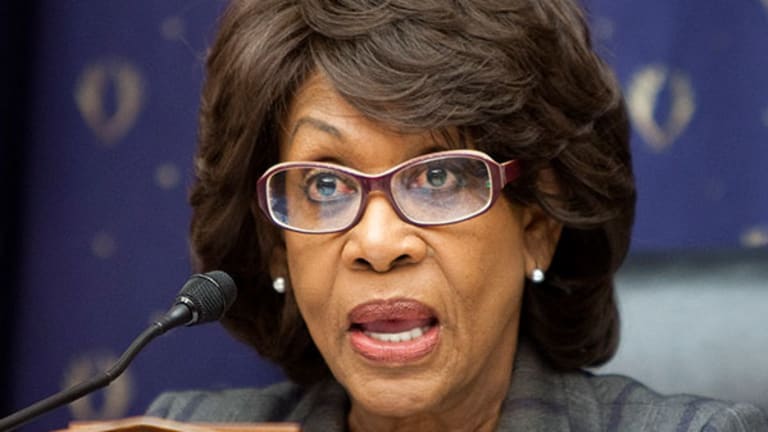 Why House Dems Are Unfazed By Deutsche Bank's Snub on Trump-Russia Query
Democrats don't expect a full investigation until their party reclaims control of the House.
Democrats don't expect a full investigation until their party reclaims control of the House.
Maxine Waters isn't taking no for an answer.
The top Democrat on the House Financial Services Committee recently received what she described as a non-response from Deutsche Bank AG (DB) - Get Report to a letter she and four other lawmakers had penned seeking insight into its relationship with President Donald Trump.
"They basically acknowledged they have received our letter and that was it," Waters told TheStreet.
The California lawmaker has been working to obtain details on the Frankfurt-based bank's internal examination of its lending to Trump, including whether loans the bank made to Trump businesses were guaranteed by the Russian government or were in any way connected to Russia.
"We have to get all the information we can find about [President Trump] and his business relationships," she said. "It is extremely important, and I don't care where it comes from."
In addition to Waters, TheStreet interviewed three of the four other Democrats who signed the letter, all of whom said they weren't surprised that Deutsche Bank wasn't acting on their request.
They said that won't interfere with one of the letter's primary goals, which was to spotlight the issue as the Justice Department and Congressional committees investigate Russian meddling in the U.S. presidential election and whether the Kremlin coordinated with the Trump campaign.
In a short reply to Waters and the other lawmakers on June 8, Deutsche Bank said that it was prohibited from providing information about its customers by U.S. privacy laws, "even if the individual is a government official or well-known person." A bank representative declined to comment further., and a White House spokesman didn't respond to requests for comment.