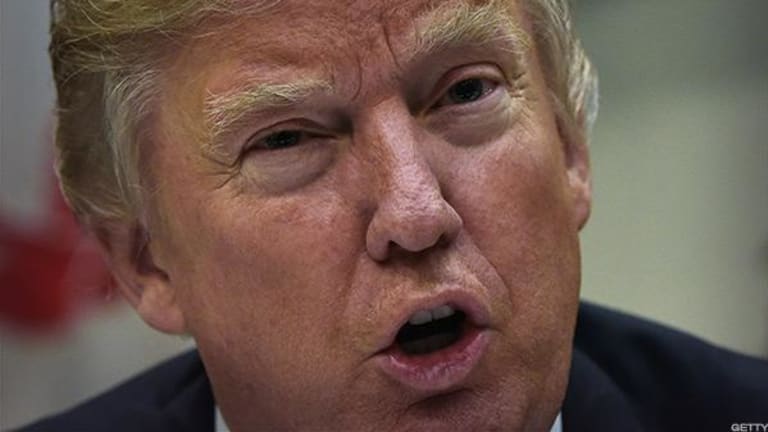 Publish date:
White House, House Leaders Put It All on Table For Healthcare Reform
Trump tells lawmakers he's done negotiating.
Trump tells lawmakers he's done negotiating.
Despite an uncertain fate, the GOP plan to repeal and replace Obamacare appears headed for a vote Friday afternoon in the House of Representatives after the White House said it was done negotiating with the conservative Freedom Caucus.
Trump has reportedly told lawmakers that if the health care bill doesn't pass Friday, he'll move on to a tax reform and congressional Republicans will risk leaving Obamacare in place.
The passage of the bill is seen by Wall Street as a test as to whether a Trump administration can enact on its other promises to American business, particularly pledge tax and regulatory reform. Doubts about the administration's ability to act caused by the slow progress of health care sent stocks down this week to their lowest levels of the year.
The package expected to be voted on Friday will include the legislation approved by various House committees and an amendment containing sweeteners designed to bring at least some of the Freedom Caucus's members on board. Among the amendment's provisions will be one that eliminates the underlying health care bill's 10 essential health benefit requirements, including the requirement that health plans not deny coverage due to pre-existing conditions.
The Freedom Caucus has 29 members total and the GOP can afford to lose only 21 votes and still achieve the 216 votes need to pass the bill, assuming Democrats remain united against the bill.
Should the legislation ultimately be enacted, the biggest beneficiaries among public companies are likely to be the largest health insurers, including Anthem (ANTM) - Get Report , UnitedHealth (UNH) - Get Report , Cigna (CI) - Get Report and Humana (HUM) - Get Report .
Hospital stocks such as Tenet Healthcare (THC) - Get Report , HCA (HCA) - Get Report and LifePoint Hospitals (LPNT) are likely to suffer from cuts to healthcare providers' revenue.