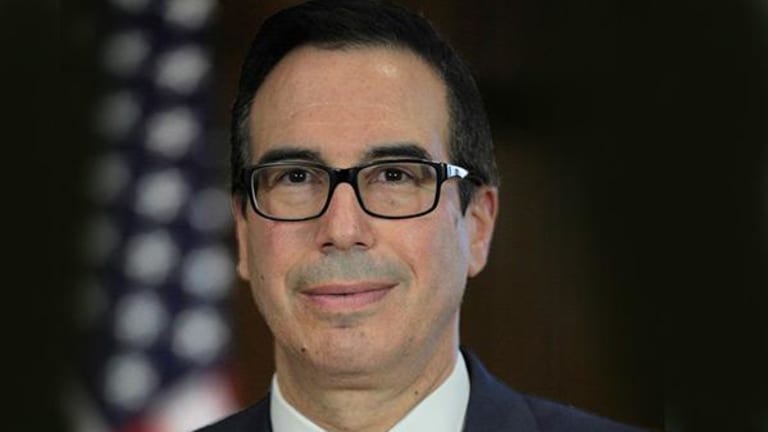 White House Admits Tax Reform Won't Arrive by August
The White House is finally admitting to what we already knew: tax reform won't be done by Augus
The White House is finally admitting to what many already suspected: tax reform won't be done by August.
Treasury Secretary Steve Mnuchin in an interview with the Financial Times published Monday conceded that the Trump administration's "aggressive timeline" for tax reform is going to be delayed. Mnuchin, who had previously said that a package would be ready by August, blamed Republicans' botched efforts on health care for the setback.
"It started as [an] aggressive timeline," the former Goldman Sachs (GS) - Get Goldman Sachs Group, Inc. Report exec told the Financial Times. "It's fair to say it is probably delayed a bit because of the health care."
He said the goal of getting tax reforms through Congress and onto President Trump's desk by August is "not realistic at this point."
That taxes will take longer than expected is not exactly a surprise, in spite of Trump's February promise that a "phenomenal" package would soon be on the way.
Observers have long held that that tax reform will take at least until the end of 2017 or bleed into 2018. The Associated Press reported last week that the Trump administration had scrapped the tax plan the president campaigned on, and administration officials told the publication a tax overhaul would likely take until the end of the year. Mnuchin told the FT he still expects the tax system to be reformed this year.
Markets rallied in the wake of the 2016 election on investor optimism that Republicans in control of the House, Senate and White House would lead to the first major tax reform package since the 1980s. Confidence has since waned, as the GOP's health care fail has cast doubt over Republican lawmakers' ability to pass meaningful legislation.
Investors Monday appeared undeterred by Mnuchin's comments, with the Dow, S&P 500 and Nasdaq all up about 0.9% for the day.
Mnuchin on Monday also batted down concerns the Trump administration may be embarking on currency wars over the strength of the dollar. Trump last week told the Wall Street Journal he thinks the dollar might be too strong, sending the greenback downward temporarily.
"The president was making a factual comment about the strength of the dollar in the short term," he said. "There's a big difference between talk and action."