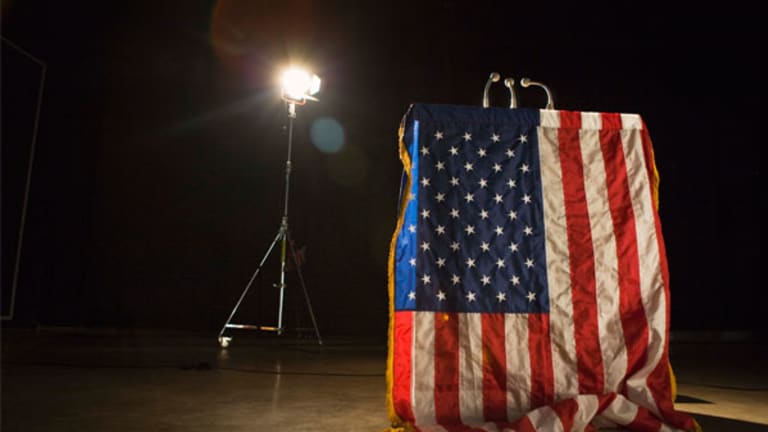 Where's That Tech Czar Obama Promised?
The rumor-mill is spinning about whom the president-elect will choose to be his chief technology officer.
The rumor-mill is spinning about whom the president-elect will choose to be his chief technology officer.
Despite the recent slew of appointments to Barack Obama's administration, there is still no sign of who will drive the president-elect's ambitious tech agenda.
With Obama's inauguration just 11 days away, it is unclear who will fulfill the role of government
Chief Technology Officer (CTO)
, a newly created cabinet-level position pushing the president-elect's bold IT plan.
The CTO, who will arguably become the most powerful geek in the world, will be responsible for dragging U.S. government IT into the 21st century, as well as delivering on Obama's promise to
the tech sector.
The tech-savvy president-elect has
a big technology agenda
, including a $10 billion project for electronic health records, modernizing public safety networks, and making America the world leader in broadband penetration and Internet access.
Despite rumors that the CTO would be unveiled earlier this week, there is still no sign of the tech czar, although speculation is rife about who will assume the role.
The media has touted everyone from
Amazon
(AMZN) - Get Report
CEO Jeff Bezos, to Internet guru Vint Cerf and even
Microsoft
(MSFT) - Get Report
supremo Steve Ballmer for the role.
The blogosphere has even played up the credentials of
Apple
(AAPL) - Get Report
media magnate Steve Jobs, albeit in a somewhat tongue-in-cheek fashion.
Google
(GOOG) - Get Report
chief (and vocal Obama supporter) Eric Schmidt has also been cited as a possible Washington CTO, although the executive has since publicly stated his desire to stay with the Internet giant.
With sections of the media apparently craving a "rock star" to drive government technology, at least one expert hopes that Obama will opt for experience over public profile.
"We don't necessarily need someone who has been a CEO," said Yale Braunstein a professor at U.C. Berkeley's School of Information. "My preference is for someone who has already done a role like this and understands the interplay between technology and policy."
Whereas most of the names thrown around by the media have been celebrities, Braunstein told
TheStreet.com
that knowledge of government IT, policy, and even the startup world, will be much more valuable to Obama's administration.
"We need someone who has a real feel for figuring out where technology is going, but also having some policy experience," he said. "In some areas, this person has to be the leader, but in other areas, like health IT, it has to be someone who can co-operate with someone else taking the lead."
This sentiment is echoed by the
Computer and Communications Industry Association
, which issued its tech policy recommendations for the Obama administration Wednesday.
While the as-yet-to-be-defined CTO position needs a White House base, a host of organizations, including the Office of Management & Budget, the National Science Foundation, the National Telecommunications and Information Administration, and the National Institute of Standards and Technology all lead in different areas, it said. "
The NIST is best suited to coordinate because of its competence in standards, its working relationship with the private sector, and its research and programs on innovation-enabling technology."
Despite the media feeding frenzy surrounding the CTO, there is a good chance that a relative unknown will win the role. Washington, D.C., technology chief Vivek Kundra, for example, has been touted for the position, as has
LaunchBox Digital
executive Julius Genachowski, who serves on Obama's transition team.
Prior to co-founding the technology investment firm, Genachowski spent time as chief counsel to ex-FCC chairman Reed Hundt and was also the chief of business operations at Internet company
IAC/Interactive
.
Earlier in his career Genachowski worked as a clerk to U.S. Supreme Court Justices David Souter and William J. Brennan, and was also on the staff of the Congressional committee investigating the Iran-Contra affair. The executive has a long-standing friendship with Obama dating back to their time together at Harvard Law School.
It has been rumored, however, that Genachowski is holding out for the
FCC
chairmanship.
Obama's transition team refused to discuss the timing of the president elect's CTO appointment or the possible candidates when contacted by
TheStreet.com
today.
In the current climate, it is almost impossible to predict when the appointment will be made, as the CTO's appointment is taking a back seat to more pressing concerns. With the U.S. unemployment rate at a
, ongoing
on Wall Street., and heightened tensions in the Middle East, it is no surprise that Obama has focused attention on his economic team, the
, and the
State Department
.
"Putting together the economic team and giving them firm marching orders has to take priority these days," explained Braunstein. "It would be nice to have a CTO involved in some of that, but I don't think that it rises to the level of importance of some of the economic stuff."