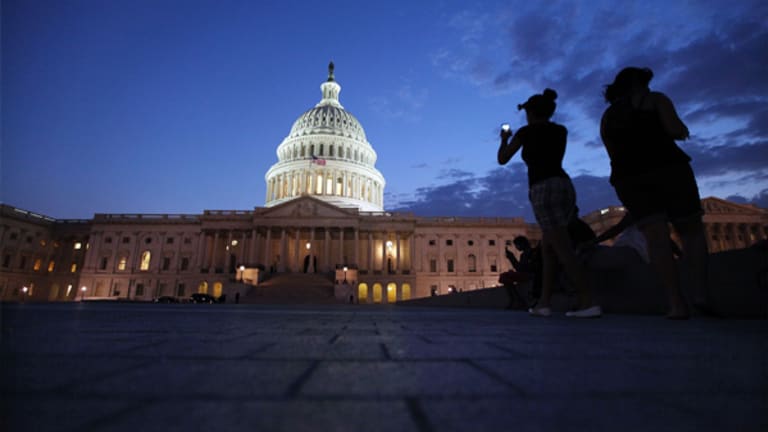 What to Watch for GOP's Super Debate
The Republican presidential hopefuls return to the debate stage in a final run before Super Tuesday.
NEW YORK (
) -- Your favorite Republican presidential candidates will reemerge Wednesday night to joust from their familiar debate podiums.
Mitt Romney has struggled since Rick Santorum engineered three surprise primary victories on Feb. 7 and the former Massachusetts governor surprisingly finds himself deadlocked with the underdog in Michigan, where he grew up.
"If any of the three of us lose our home state -- if Santorum loses Pennsylvania, Romney loses Michigan, or I lose Georgia -- you have what I think is a very, very badly weakened candidacy," Newt Gingrich
said on "Fox News Sunday."
After a brief drop in Michigan polls, Romney has edged even with Santorum and Wednesday night's debate could have a significant impact on which way the states lean between now and Super Tuesday on March 6. With that in mind, here's what to look for in Wednesday's debate.
Can Mitt Romney connect with humans?
Romney's juggernaut boasts plenty of cash and a presidential-like ground presence across the country, but Wednesday night the former governor will have to prove he's not a robot.
Romney's been wounded before. After a loss in South Carolina, he bounced back against Gingrich in Florida with ad attacks against the former House speaker's congressional record and he highlighted in the debates Gingrich's questionable past work with mortgage giant Freddie Mac.
Santorum has proven a more elusive opponent as the former Pennsylvania senator has continued to gain momentum despite attack ads in Michigan that criticized his history of supporting earmarks in Congress. What might be more troublesome for Romney is Santorum's natural connection with voters and Romney's perceived synthetic appeal.
"You got to pass the beer test," Republican strategist Patrick Arnold said, referring to whether or not voters see a candidate as someone they would want to have a beer with. Arnold said the one misstep of Romney's fluent campaign has been its inability to project Romney's "likability."
Can Rick Santorum rally the Conservatives around the Conservative?
Santorum has won delegates and states with a traditionally conservative message, and it continues to be the driving force behind the former senator's ground game.
But Santorum has to convince enough Republicans to submit ballots for him as the conservative party choice in Michigan and the Super Tuesday states. Social conservatives won't be a large enough bloc to push Santorum ahead of Romney, but he knows that Tea Party supporters could become a pivotal group in his victory quest.
Being the Romney-alternative seems like an unstable strategy to clinch the nomination. Michele Bachmann, Rick Perry, Herman Cain and Newt Gingrich all once held the title, and only one of them remains in the race -- Gingrich -- and his chances appear distant.
If Santorum establishes himself in the mind of the Republican electorate as a distinct alternative to Obama who can also prove he has the electable qualities that once made him a U.S. senator in Pennsylvania, he could shock people on March 6. For now, Romney is still the favorite.
Can Newt Gingrich own the debates... again?
Gingrich's campaign went silent after its blistering loss in Florida. The former speaker and his supporting super PAC, Winning Our Future, spent mounds of money to advertise in Florida to beat Romney. Little cash has left Gingrich with little ground game and, frankly, a little campaign.
His latest strategy is to make 30-minute advertising buys in key Super Tuesday cities that will highlight the rise in gasoline prices, according to Gingrich's campaign.
To shape that message into something meaningful, Gingrich will likely have to use Wednesday night's free air time to explain to viewers why he is still in the race and what he intends to do to counterbalance rising gas prices and other economic hurdles.
Casino billionaire Sheldon Adelson may be prepared to prop up Gingrich once more, but one wonders how the former speaker can last without a focused messaged backed by a serious ground campaign --
something that single-handedly has made Santorum a permanent fixture to this point in the race. He can start by connecting with people on national television.
Can Ron Paul grab delegates, delegates, delegates?
Paul's campaign hinged on snapping up delegates in proportional primaries and caucuses, and he certainly has grabbed a few, but the hoard of delegates available in March is possibly the congressman's last chance at any.
"Prior to 1 April 2012, any presidential primary, caucus, convention, or other meeting to select National Convention delegates shall allocate delegates on a proportional basis.
Rule 15(b)(2)," the Republican National Committee rules state.
After that, it's a winner-take-all format, which Paul is certain to lose in nearly every remaining state.
Virginia, where only Paul and Romney are on the ballot, is one state that could favor Paul's delegate swipe. He also still has a
chance to pick up a few after Colorado's and Minnesota's caucuses, even though he lost the straw polls there.
Idaho and North Dakota sport caucuses on Super Tuesday, where Paul is sure to flood with his supporters.
The key for Paul in Wednesday's debate will be to, well, be Ron Paul. His incredibly consistent message connects with loads of frustrated Republican voters -- couple that with his campaign's ability to motivate supporters to ambush the ballot box, and March could be the best month for Paul in the 2012 race.
-- Written by Joe Deaux in New York.
>Contact by
.
>Follow Joe Deaux on
. Subscribe on
.