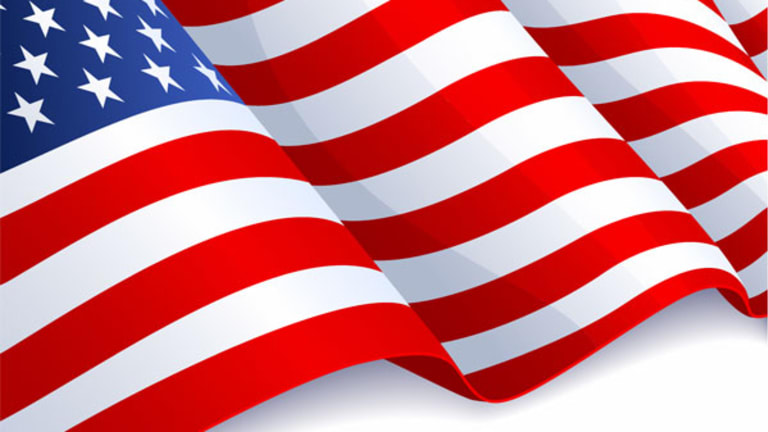 What Obama Doesn't Tell You About the Manufacturing Data
The ISM manufacturing survey on Tuesday surprises, but tax relief from a 2010 bill may explain why.
NEW YORK (TheStreet) -- Barack Obama may be overhyping his successes on manufacturing data.
The Institute for Supply Management manufacturing survey, which surveys more than 300 manufacturing firms for employment, inventories, production and other factors, for April came in at 54.8, much higher than the consensus 53 expectation according to economists polled by Thomson Reuters. But some are skeptical of long-term strength.
"The accelerated depreciation on new equipment expires at the end of this year. So, then at that point the incentive to kind of move your new purchases up, or things that you've been postponing and putting it into this year expires, and the big tax incentives
expire," said Doug Roberts, chief investment strategist of ChannelCapitalResearch.com. "So really, the question is what happens after that?"
The jobs bill Roberts mentions is the Tax Relief, Unemployment Insurance, and Job Creation Act of 2010 that, among other things, gave 100% depreciation on new equipment last year and 50% depreciation this year.
Auto manufacturing fueled a large part of the surprise ISM number as China continued to buy American cars -- despite mixed economic conditions there -- because of a cheaper U.S. dollar against the Chinese yuan.
Enron 10 Years After -- From Bad to Worse >>
Roberts also said
Ford
(F) - Get Report
and
General Motors
(GM) - Get Report
have seen significant strength in their truck sales, due, in part, to small business owners in the United States gobbling up American pickup trucks for their work because of the increased incentives under the jobs bill.
Obama's campaign has repeatedly praised accomplishments of the manufacturing industry during the president's term and even
boasted Monday in a seven-minute video that manufacturing had seen its first increase in jobs in a decade.
The ISM manufacturing index has remained elevated above 50.0 -- the level that denotes sector growth -- since August 2009, sector employment increased in March for the 31st straight month, and production grew for the 35th consecutive month.
6 Stocks to Benefit From Truckers' Switch to Natural Gas >>
But when the 50% accelerated depreciation on new equipment expires after the 2012 election, it's difficult to predict how robust manufacturing -- and autos -- will be.
"You've seen this over the last couple years: As long as we have government stimulus in the form of either fiscal stimulus or monetary stimulus, we do well; then what happens when we withdraw it?" Roberts said. "Once you take away the stimulus the numbers start to go back down again."
-- Written by Joe Deaux in New York.