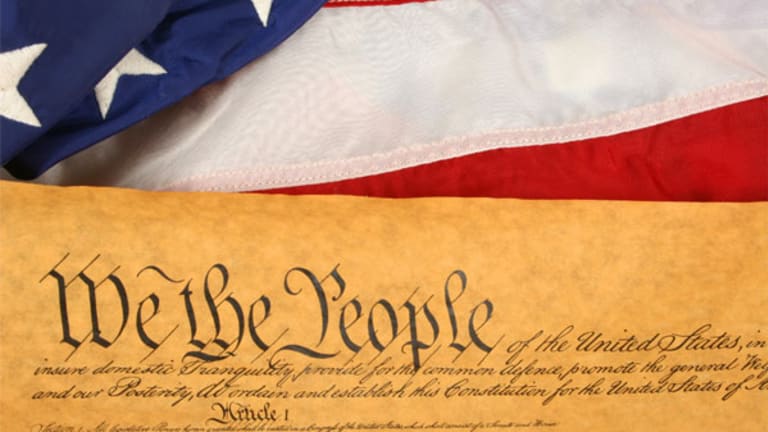 Warren Buffett Wants You to See His Tax Bill
Ultra-rich Warren Buffett releases more information about his income and tax bill as a war of class warfare words escalates.
NEW YORK (
) -- Billionaire investor
, CEO of
Berkshire Hathaway
(BRK.B) - Get Free Report
, Wednesday revealed a few more details about his annual income and tax bill:
Buffett's adjusted gross income last year was $62,855,038
Buffett's taxable income last year was $39,814,784
Buffett paid $15,300 in payroll taxes last year
Buffett's federal tax bill came to $6,923,494, or 17.4% of his taxable income last year
Buffett has been engaged in a war of words with politicians over the inequity in the U.S. tax system as he pushes the U.S. government -- with the full support of President Obama -- to increase taxes on the ultra-rich.
Warren Buffett, CEO of Berkshire Hathaway
Buffett argues that the ultra-rich, of which he is a member, pay a vastly lower tax bill than typical working Americans, because much of their income is generated through investment dividends and capital gains, which are taxed at a lower rate than wage income.
The Buffett tax battle had already turned into a war of words when the
Wall Street Journal
editorial page called for the Oracle of Omaha to release his tax return, a request Buffett said he would happily comply with as long as
Wall Street Journal
owner and
News Corp
(NWSA) - Get Free Report
chairman Rupert Murdoch did the same.
Subsequently, Republican Rep. Tim Huelskamp of Kansas took up the cause to compel the billionaire -- the second-richest American behind Bill Gates -- to release his full tax information. It was this request that led Buffett to disclose the income and tax information, which were included in a letter posted on the Kansas Republican's Web site on Wednesday. Buffett also sent a copy of the letter to the congressional debt super committee, the
AP
reported, to push the ultra-rich tax issue into another forum on deficit reduction.
The last two data points regarding his federal tax bill and tax rate were included in the original
New York Times
op-ed piece in which Buffett began his push for new taxes on the ultra-rich.
In his letter to Huelskamp, Buffett repeated his pledge to release his full tax return if Rupert Murdoch and other members of the ultra-rich followed suit.
Buffett also spoke to
CNNMoney's
Poppy Harlow on Wednesday about the tax issue.
He again made the claim that every one of the people in his Omaha office pays somewhere in the 30% federal tax range -- he famously quoted his secretary's tax rate in the
NY Times
op-ed piece -- while he pays a 17% tax rate. He also noted on Wednesday that the 400 highest tax payers in the country average incomes of more than $220 million a year, and that has increased in the past two decades by a factor of five times, and yet, at the same time their tax rate as a percentage of taxable income has gone down from 29% to 21%, and they pay virtually no payroll tax.
"At a time when we are asking 300 million people to tighten their belts...to not have the ultra-rich pay rates that are similar is just plain wrong," Buffett told
CNNMoney
.
Buffett also disclosed in his letter to Huelskamp that his taxable income is lowered by charitable giving, a point over which Huelskamp challenged Buffett anew, commenting to
CNNMoney
, "By sheltering millions of dollars of income from taxation through charitable giving, Mr. Buffett demonstrates that he doesn't trust Washington with his own money either."
-- Written by Eric Rosenbaum from New York.
Follow
TheStreet
on
and become a fan on
To submit a news tip, send an email to:
.